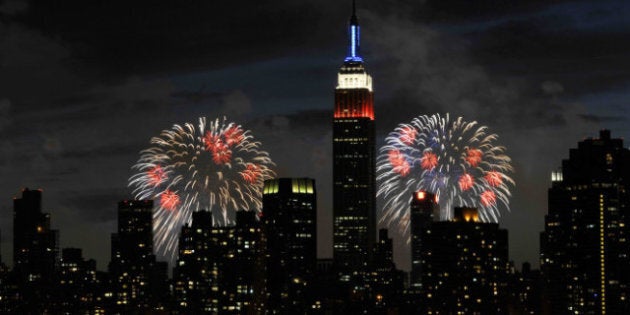 North American stock markets moved sharply higher Thursday as traders put cash into stocks that had sunk to attractive levels following recent meltdowns.
The S&P/TSX composite index was up 257 points, or 2.1 per cent, at 12,414 at 3 p.m. ET, while the Dow Jones industrial average surged 447 points, or 4.2 per cent, to 11,167.
Wall Street's best-known stock index had plunged 1,100 points in the three previous sessions, including a 520-point drubbing on Wednesday.
The U.S. market benefited from news that fewer Americans joined the ranks of the unemployed last week. Better than expected results from Cisco also helped the overall mood.
Toronto's main market strength came from the two most heavily weighted sectors — energy and financials. The S&P/TSX energy index jumped 3.3 per cent as oil prices surged better than $2 a barrel to top $85 US. Natural gas futures gained 13 cents to $4.13 US. The financial index reversed early losses and rose 2.1 per cent.
Gold, which hit a new record high in overnight trading above $1,800 US an ounce, became the target of profit-taking Thursday. Gold futures plunged $37 Thursday afternoon to $1,747 US an ounce. Prices were also pressured by a decision by the operator of the Chicago Mercantile Exchange to raise margin requirements on futures contracts.
The Canadian dollar was up 0.69 cents to 101.29 cents US. On Wednesday, the loonie tumbled more than 1.6 cents against the U.S. greenback amid extreme volatility on global currency markets.
In Europe, Britain's FTSE 100, Germany's DAX and the CAC-40 index in Paris bounced in and out of negative territory before managing to finish with gains of two to three per cent Thursday.
Investor skittishness about the European debt crisis was especially evident in France, where French bank stocks suffered double-digit losses earlier in the week.