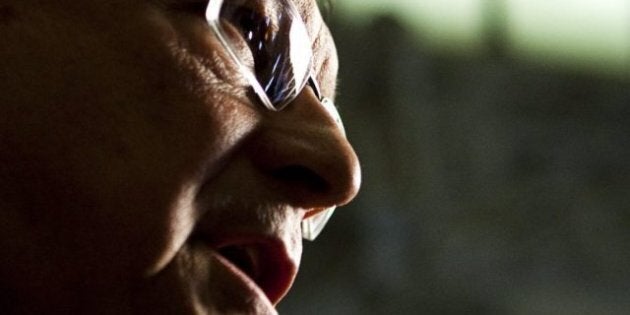 OTTAWA — The Liberal Party is still a winning brand, MPs at the party's summer caucus insists, and they are setting out to earn the public's trust back.
Liberal MPs and defeated candidates are gathering Monday for day two of a pre-parliamentary strategizing session on Parliament Hill.
Deputy Liberal leader Ralph Goodale said the mood in caucus is "realistic."
"Nobody is underestimating the work that we need to do, but at also at the same time, there is an sense of determination that we can and we will do this," he told The Huffington Post Canada.
Goodale said Liberals spent the summer crunching the numbers from their historical defeated and are convinced that Prime Minister Stephen Harper is wrong, that the country is not becoming more Conservative. Rather, what happened on May 2, Goodale said, was a small re-jigging of the vote, mostly due to an opposition vote split in a considerable number of ridings in Ontario, around Toronto and Southwestern Ontario.
"Doing that mathematical analysis shows two things. Number one: we have a lot of work to do but at the same time, we have the wherewithal to do it. We are not dealing with an impossible situation," he said. "Just as the numbers shifted last time, we can shift them back."
Number two, Goodale said, is that Liberals need to accept the election result and learn from it.
"The voters are in charge," he said. "Liberals won't expect a political recovery to happen as if it is some sort of entitlement."
"We have got to go out and earn it ... We have to earn our right to a comeback," he said.
The third-place party is focusing its effort on strengthening its relationship with grassroot members.
"Some of us have been thinking we should have been doing that for a very long time," Liberal MP Carolyn Bennett said, noting the party had been hearing complaints from members since the 2006 election when the Liberals lost power.
Former Liberal MP and defeated Montreal candidate Marlene Jennings told The Huffington Post the party should break down even its hierarchical barriers that prevent it from being nimble and responsive to local needs.
"The restructuring of the party requires major changes. We are top heavy, we have to drive organizations down into the local riding associations and memberships. I personally question the need for regional parties, you know LPCO (Liberal Party of Canada, Ontario), LPCQ (Liberal Party of Canada, Quebec) -- the regional wings -- I question the need for that," Jennings said.
Both Jennings and Bennett said, they believe the votes lost to the NDP in May can be recaptured by the Liberals.
"When one looks at the numbers of electors who voted for parties other than the Conservatives, it has remained stable," Jennings said. "Two thirds, between 60 and 65 per cent of Canadians have consistently voted against Mr. Harper. Where he wins is that, that vote is split. And in this last election, you had a number of voters who normally voted Bloc in Quebec, who swung their votes over to the NDP and some voters, also swung their votes over to the NDP, so it is not an impossible task," she said.
Bennett said she believes what the Liberals need to do is tell their story better.
"I think that there is a strong support for a centrist party, not wedded in the ideology of the right or the left that will make its decisions based on evidence and we've got to do a much better job at communicating that," she said.
Longtime Liberal Senator Tommy Banks agreed.
"Our message was right but we didn't know how to tell it properly, I guess," he said. "We haven't been able to get across to Canadians the differences that clearly separate us from the other parties," he said.
"It all boils down to communications. We have to figure out how to do politics and the communications regimes of the 21st century, and we haven't figured that out yet."
Liberals will meet in Ottawa until Wednesday. Interim Liberal leader Bob Rae is expected to address caucus for the first time Monday afternoon.