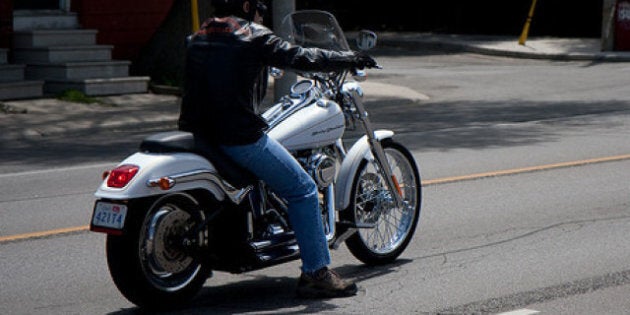 A motorcyclist was rushed to a Toronto hospital after slicing his neck on a piece of wire strung across a road on Sunday.
Humayun Kobir, 26, was riding in the Warden Avenue and St. Clair Avenue area at about 4 p.m. when he rode into the wire.
A bystander called for help and Kobir was rushed to St. Michael's Hospital with serious injuries. He was released from hospital on Monday.
Police say they are not sure whether the wire was placed across the road intentionally. Investigators say it appears to be the same kind of high-strength wire used in kite fighting — competitions in which one kite flyer tries to take down an opponent's kite.
Toronto Police Staff Sgt. Mike Gogttschalk said there were reports of kite fighters using the area .
"There are people who are flying kites in that area and it is plausible that the kite string could have gone across and landed in such a position to injure a person on a motorcycle," said Gogttschalk.
The incident is being treated as accidental, but a criminal investigation is underway.