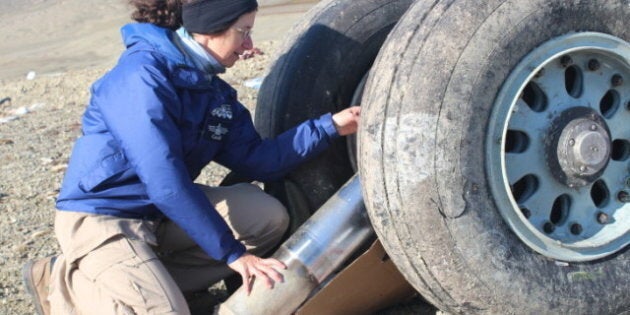 Canada's Transportation Safety Board has released new images of the wreckage of First Air flight 6560 — the first close-up photos Canadians have seen of the crash site near Resolute, Nunavut.
The chartered jet, a Boeing 737, crashed into a hill while on approach to the Resolute airport Aug. 20, killing 12 people, including the crew. Three passengers survived. Their harrowing ordeal is recounted in the National Post:
Tray tables were up, seat belts were fastened and the 11 passengers and two crew members sitting in the tail of First Air Flight 6560 were already starting to see the hills and sheet-metal buildings of Resolute Bay come into view through the thick fog. Read more here.
No cause of the crash has been determined, but investigators have recovered the plane's so-called "black boxes" from the wreckage.
Photos of the crash site posted to the agency's website show a large debris field, broken pieces of fuselage, broken landing gear and the flight recorders:
With files from The Canadian Press