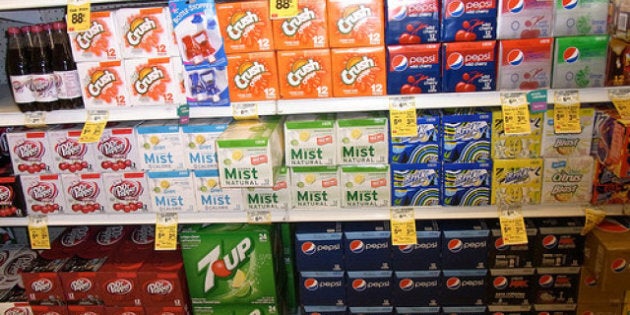 The relationship between schools and major food manufacturers has never been entirely without conflict. But in recent years, growing concerns about childhood obesity has increasingly put soda and fast-food companies at odds with parents and schools, which have long relied on revenues from corporate contracts to meet funding gaps.
More often than not, tensions have centred on PepsiCo and Coca-Cola, whose vending machines have for decades lined the halls of public schools around the world, making them an obvious target of criticism about the effect of sugary drinks on children.
Here are five examples of how the world's soda giants have changed the way they sell and market fizzy beverages in schools.
Do you know what your kids are eating at school? OpenFile and Huffington Post Canada team up for an insightful and comprehensive examination of the issue of school lunches. Over the next week, we look at what school cafeterias are serving and what parents are (and should be) packing. We examine the idea of "lunchroom racism," report on the impact of corporate sponsorships on school lunches, and reveal how are school boards tackling these and other issues. Join the discussion here or on Twitter by using the #FoodFight hashtag.