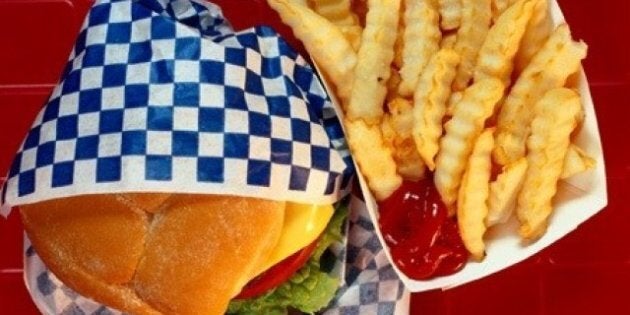 Poutine, chicken nuggets, perogies, PB&J sandwiches — what do you remember from your school lunches?
This week, we looked into school lunches across the country with OpenFile, and whether healthier options will lead kids down the right nutritional path. We also asked you on Facebook and Twitter what you remember from your school cafeteria, and what lunches were your favourite.
Here are some of your Facebook responses:
Stephanie White: "I was simple. Peanut butter and crackers instead of a sandwich, juice box, fruit roll up, dunkaroos. Haha... been a while since I thought about any of that stuff!"
Glenna Marr: "Mac & cheese with a great coleslaw side!"
Desiree Ross: "Tomato soup and grilled cheese, tacos, pizza, turkey gravy over mashed potatoes, peanut butter no bake cookies"
Amy Kristensen: "Our high school served rib burgers every Wednesday. That was only day I wouldn't bring a lunch from home."
Miranda Lenart: "Perogi Wednesday!"
Justen Wilson: "our high school cafe sold nothing BUT fried garbage."
Here's a roundup of your favourite school lunches on Twitter with the #FoodFight hashtag.