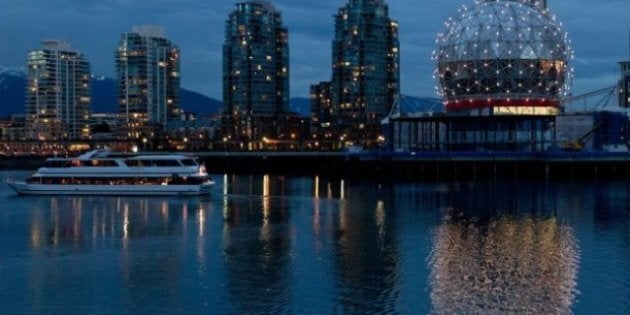 Police near Victoria, B.C., suspect two running shoes with what appear to be human remains inside are part of a high school hoax.
One shoe was found Monday afternoon in a small cove near Trial Island. The other washed up two kilometres away near the Oak Bay Marina.
Cathy Victor was walking her dog when she spotted a large man's running shoes.
"I bent over to pick it up," she said. "It was a little too heavy. [I] flipped it over and it looked like there was a foot inside so I called police."
A police forensics department is running tests to determine what is inside the shoes, but Oak Bay police say it looks like pieces of raw meat.
A left running shoe attached to a foot and part of a leg was found floating off a marina dock in Vancouver's False Creek last week. It was the 11th discovery of human remains in a shoe in West Coast waters since 2007.
Some of the remains have been identified through DNA analysis, but the source of most of them is still not known.
Police believe this week's shoes are a prank by Oak Bay High School students who gather for an annual event on the weekend before school starts.