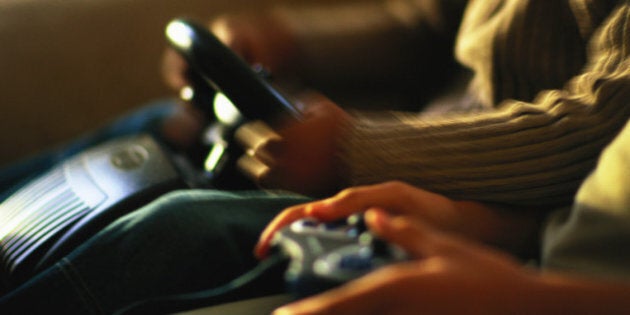 Rogers has acknowledged that World of Warcraft is not the only online game or application that may be inadvertently targeted and slowed down by its network.
However, the slowdown or throttling would only happen under specific circumstances, Rogers said in a written response submitted last Friday to questions posed by the Canadian Radio-television and Telecommunications Commission (CRTC).
Rogers admitted in March, following complaints from gamers, that equipment used to slow down some kinds of internet traffic and prioritize others could negatively affect World of Warcraft. The company has since fixed the problem.
However, the Canadian Gamers Organization, a group representing Canadians who play online games, told the CRTC that the game Call of Duty: Black Ops also seemed to be slowed down on a Rogers connection. That prompted the CRTC to ask Rogers whether other games or applications might be affected, whether it has tested those games and applications, and whether it had informed users about the World of Warcraft problem and how it was fixed.
Ken Thompson, the company's director and counsel for copyright and broadband law, wrote back that other games and applications could be affected if:
- Other peer-to-peer applications are running at the same time;
- The game or application was misclassified by network traffic management systems, as in the case of World of Warcraft; and
- All the applications classified as peer-to-peer traffic have a combined bandwidth of 80 kilobits per second or more – the threshold that trips the network traffic management system.
Thompson said World of Warcraft and other games run "well below 80 kbps." He did not say how likely it was for games to be misclassified as peer-to-peer traffic when other peer-to-peer applications are running. Nor did he offer any possible solutions to the problem.
However, he noted that the internet traffic management policy on Rogers's website informs customers they may experience problems if they run peer-to-peer applications as the same time as other applications, including games.
He added that internet slow-downs can also be unrelated to the internet traffic management system and said Rogers would be pleased if Jason Koblovsky, the co-founder of the Canadian Gamers Organization, "would allow our technicians to help him find solutions."
Koblovsky, however, was not impressed by that suggestion.
"Rather than fixing the issue and actively whitelisting gaming systems to ensure they are not affected... Rogers is continuing to rely on consumer input and complaints rather than put forth the active testing needed to ensure compliance with CRTC policy," he said in an email. "We believe this approach is inappropriate under these circumstances."
Thompson said the network traffic management systems are provided by Cisco, which tests them with 800 of the most popular internet applications and protocols to ensure traffic is classified properly.
It is also tested by Rogers. In particular, Thompson said, "Rogers conducts specific tests on those games and applications that are the subject of customer complaints."
He added that the company monitors online forums for problems and any issues are "thoroughly investigated."
In general, Koblovsky was not satisfied with Rogers's response.
"Most games nowadays require much more speed than 80 kilobits per second to run smoothly," he said in an email.
Teresa Murphy, the group's other co-founder, told CBC News Tuesday that many games can run at lower speeds, but that limits what users can do — for example, they may not be able to play with as many other people at the same time.
Users can get around that by not running peer-to-peer applications at the same time. But Koblovsky doesn't think it should have to come to that.
"It is Rogers responsibility to become compatible with their customers' needs," he said. "Their customers should not be tailoring to Rogers."
Murphy acknowledged that users who aren't satisfied with the rule can go to other internet providers.
However, she thinks Rogers will soon be forcing independent cable ISPs to use the same traffic management system as Rogers itself, resulting in the same problems for customers of those ISPs. She added that she personally doesn't want to use a non-cable internet provider such as Bell, because the DSL technology Bell uses means a customer's internet speed can be relatively slow if she doesn't live close enough to the internet provider's equipment.
"We want to be able to play our games," she said. "It's just becoming difficult."
Murphy said her group is currently filing an application to the CRTC asking for a new law requiring companies such as Rogers to have a formal way for customers to report complaints. The system would also require ISPs to update customers on the status of the problem they reported.