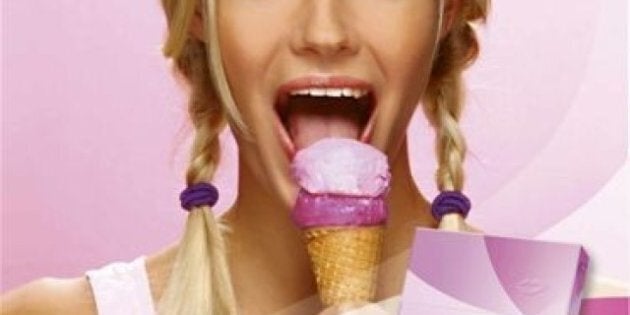 A Russian cigarette manufacturer has withdrawn a line of cigarettes from the market after complaints from the public the brand was blatantly targeting young girls.
That is, until a public outcry prompted the company to pull the brand last week. But, as the Moscow News reported, it's unclear whether two other controversial brands from the same manufacturer -- "Kiss" and "Play" -- would be also be removed from the market.
That prompted noted Russian social activist Alexei Navalny to begin blogging about the cigarettes, and late last week, Navalny declared victory with Donskoy Tabak's decision to remove the cigarettes.
It's a "rare victory for social opinion in Russia," the activist said.
But the country is now planning a crackdown, with Russian officials outlining a new plan that will ban smoking in bars, restaurants and offices; raise taxes on tabacco; and may potentially prohibit cigarette displays in stores.