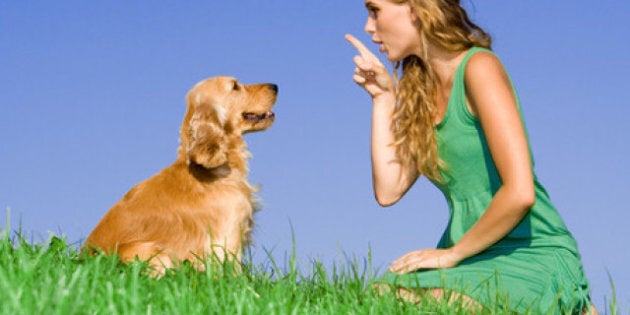 He doesn't talk back. He doesn't interrupt. And he's always up for a cuddle. Your dog is clearly an attentive partner, certainly beating out the cat (who either falls asleep or walks away) and the goldfish (who keeps giving you the cold shoulder). But does your pooch beat out even your human partner or husband?
"When people lack a sense of connection with other people, they're more likely to see their pets, gadgets or gods as human-like," Nicholas Epley, Assistant Professor of Behavioral Science at the University of Chicago's Graduate School of Business tells Science Daily. "Being lonely is a bad thing for you... It's actually a greater risk for morbidity or mortality than cigarette smoking is."
If loneliness is a problem in your relationship, you likely already know it should be addressed. But if you've got something you need to get off your chest and no one is around but Fido, go ahead and vent.