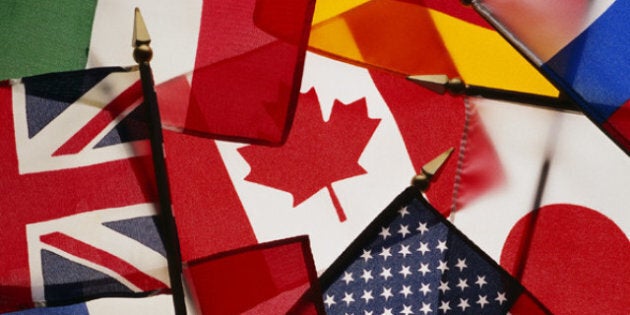 Canada is no longer among the world's Top 10 most competitive countries.
In the Global Competitiveness Report released Wednesday by the World Economic Forum (WEF), Canada's ranking slipped to 12th overall. Despite maintaining an identical competitiveness score, Canada has dropped three positions since 2009 as other countries improved their performance.
"Much more can be done to improve productivity, economic performance, and global competitiveness," Michael Bloom, the Conference Board's vice-president of Organizational Effectiveness and Learning said in a press release. "Canadian businesses do not appear to be adapting adequately to globalization or building effective global value chains as quickly as their international competitors."
The rankings were based on an executive opinion survey conducted with 14,000 business leaders across 142 economies, including 82 in Canada.
In Canada, respondents pointed to health and primary education systems, labour markets, financial markets and infrastructure as particular strengths, while government red tape and wasteful spending were identified as some of the factors that made it tough to do business here.
Canada's macroeconomic environment ranked 49th overall. In terms of gross national savings as a percentage of gross domestic product and overall debt levels as a percentage of GDP, Canada placed 80th and 129th respectively.
On a global level, WEF founder and executive chairman Klaus Schwab says the rankings reflect the uneven way the world recovered from the financial crash of late 2008.
"Much of the developing world is still seeing relatively strong growth -- despite some risk of overheating, while most advanced economies continue to experience sluggish recovery, persistent unemployment and financial vulnerability, with no clear horizon for improvement," he said.
For the third year running, Switzerland snagged top spot, while Singapore jumped ahead of Sweden to take second position.
Canada is not alone in falling behind. After three years of decline, the United States was bumped to fifth position overall on concerns about government inefficiency and low public trust in government. Germany dipped slightly to sixth position, and Japan dropped three spots to ninth overall.