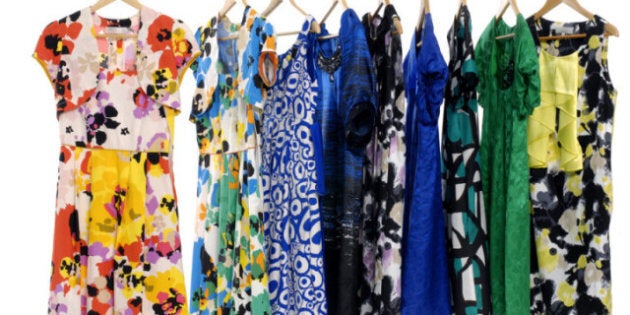 How we dress says a lot about who we are and how we want to be perceived by those around us. It's often wise to invest a little time in putting your best fashion face forward, and doing so doesn't have to take a lot of time. All you need are a few quick tips from a fashion expert or two, like these from Winners' Colleen Uncao. Here she chats about Canadian fashion, finding a look that befits you and the few items you should make room for in your wardrobe this fall season.
How does Canadian fashion differ from other places around the globe?
Uncao: In general, Canadian fashion tends to be a little more conservative. Canadians tend to purchase more classic or clean pieces that have longevity and can transition between seasons. We also place a large importance on great outerwear that's both fashionable yet warm thanks to our long winters. Canadian's have truly become fashion leaders in cozy-chic style.
Many people despise shopping because of the way it makes them feel -- clothes may not fit right, they don't like their reflection in a mirror. Do you have any shopping tips to help people overcome clothes-buying phobias?
Shopping should be a fun experience -- especially the excitement that comes when you discover that great find at a fantastic price! For instance, [Winners] carries a number of high-end designers in our Runway collection that are affordable and well-made, which means you can get a good fit at a good price.
To ensure you have a good time in the process, do some pre-shop planning. Choose stores where you know there is a variety of styles, sizes and prices that work for you and your budget. Understanding your shape, your size and the styles that work for you can really make the change room experience a little better, and bring along a friend you trust will give their honest opinion. If all else fails, shop for shoes, bags and accessories -- they look great on everyone!
How can women source the best clothing to suit their body?
A store which is divided by departments and commodities -- like dresses, junior, accessories, shoes or runway -- makes it easy to navigate and find what you're looking for. This is helpful especially if you're looking for particular pieces -- like you know you prefer pants over skirts or dresses over separates. Knowing what works for you will make it easier. Customers [should also] focus on high-quality fabrics and fit. Investing in unique designer items doesn't have to break the bank, but it sure will make you look and feel like a million dollars. Shopping for items that accentuate your favourite body feature is another great tip to keep in mind when shopping to suit one's shape.
What are some of the big fall/winter 2011 trends?
Fall 2011 really has a broad range of trends to suit a variety of personal tastes. From demure ladylike fashions -- including lace, pencil skirts and structured handbags -- to over-the-top faux fur -- on everything from vests to boots and accessories. Be bold with colour, too. Make a style statement in monochromatic reds, the hottest hue of the season. Last but not least, this fall will see a lot of retro styles with a nod to 60s inspired mini-dresses, double-breasted peacoats and patent pumps.
Any tips on taking an outfit this fall/winter from day to night?
Accessories, accessories, accessories! Leave the loafers at your desk and slip on a pair of sparkling stilettos or heels for evenings out. Tuck a piece of this season's hottest statement jewellery (think choker necklaces, cocktail rings, chandelier earrings) in your bag to pair with your heels to up the fashion power of any pencil skirt, dress or pair of black pants.