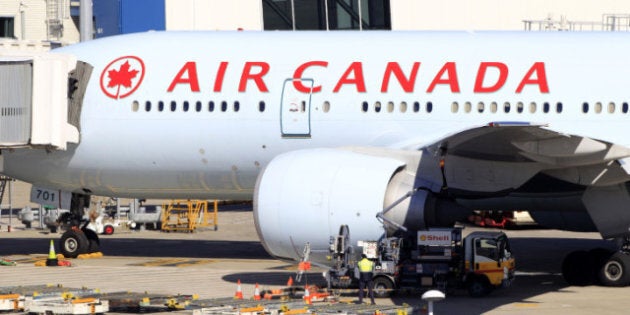 The federal government has served notice it will introduce back-to-work legislation should there be a strike by Air Canada's 6,800 flight attendants on Wednesday, Federal Minister of Labour Lisa Raitt said Monday.
Earlier, she had told the Commons, "we will act to protect Canada's economy."
Contract talks between the airline and its flight attendants are continuing ahead of a strike deadline at 12:01 a.m. ET Wednesday. The two sides have been in discussions since Sunday on new proposals they exchanged over the weekend.
Raitt made her comments after meeting with both sides.
NDP Labour critic Yvon Godin urged the government not to force the flight attendants back to work.
"People have the right to have a union. They have the right to negotiate. They have a right to have a strike," he said.
However, Godin stopped short of promising a filibuster to delay any back-to-work legislation proposed by the government. "It's premature at this time," he said.
Flight attendants planned rallies in seven cities across the country on Tuesday, beginning 10 a.m. local time. The cities will include Halifax, Montreal, Ottawa, Toronto, Winnipeg, Calgary and Vancouver.
Strike would cripple airline
When the airline's customer service agents walked out in June, Raitt introduced back-to-work legislation. As it happened, the two sides reached a deal within three days, before Ottawa could pass the measure into law.
Although that strike slowed operations for the airline, a strike by the flight attendants would cripple Air Canada.
The airline has yet to disclose its contingency plans in the event of a strike, but has said it would operate a partial schedule with the help of international airlines with which it shares passengers.
Jazz will continue to operate regional connector service for Air Canada since its flight attendants operate under a separate contract.
Air Canada is allowing travellers who are booked to fly over the next six days to change their flights free of charge to a later date, subject to availability.
In August, the Air Canada flight attendants resoundingly rejected a tentative deal CUPE negotiated with the airline, forcing the two sides back to the drawing board.
The key areas of dispute are wages, pensions and crew rest, working conditions and work rules.