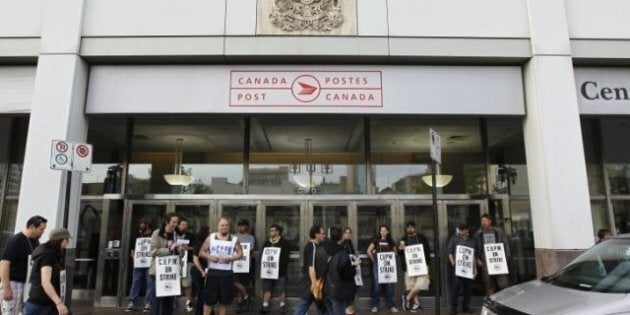 With the threat of cuts to public services and jobs looming, Canada's largest unions are imploring Ottawa to reconsider its austerity agenda.
At a summit in Moncton, New Brunswick, on Monday, the leaders of 18 Canadian unions announced plans to launch a country-wide petition calling on Treasury Board president Tony Clement to put the protection of public services ahead of deficit reduction.
"The government's obsession with austerity in fragile economic times and its suspicion of the public sector will damage the health, safety and well-being of Canadians", Gary Corbett, president and CEO of the Professional Institute of the Public Service of Canada, said in a press release.
In a bid to eliminate the federal budget deficit by 2015, Finance Minister Jim Flaherty is looking to trim annual program spending by $4 billion -- about five per cent. Though he has characterized the scope of the impending cuts, which have yet to be outlined, as "not that significant," some economists have expressed concerns about pursuing austerity in tough times.
In recent weeks, however, as the worsening debt crisis in Europe has deepened global economic uncertainty, there has been some indication that Ottawa is prepared to adjust its timeline for paying down the deficit if need be.
"In managing the economy, circumstances demand that we will listen carefully to Canadians and that we be flexible when necessary," Prime Minister Stephen Harper told media earlier this month. "At the same time, as we have always done, we will work prudently and responsibly, acting on the clear and strong mandate we received from Canadians."
Monday's summit was billed as an opportunity for union leaders to "discuss ways in which they can defend public services on behalf of Canadians in fragile economic times."
"We came together today to demonstrate that our members will stand together with Canadians across the country to work to strengthen the public services on which we all depend," said John Gordon, national president of the Public Service Alliance of Canada. "Public services reflect the fundamental Canadian values of fairness and equality of opportunity, and must be protected."