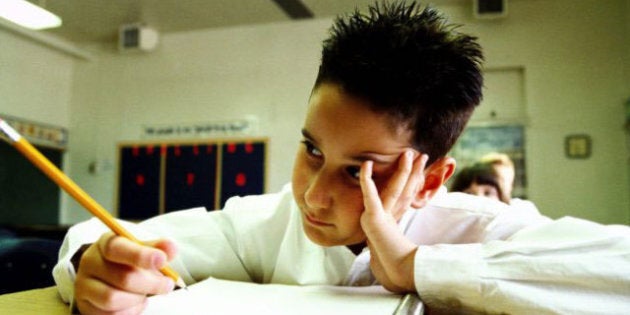 A small study out of Concordia and Mount Allison universities suggests children in structured home school programs do better academically than students in the public school system.
The study looked at the academic performance of 74 students, aged five to 10, in New Brunswick and Nova Scotia: half were home schooled and half went to public schools.
It showed home school children in a structured program scored half a grade higher in math and about two grades higher in reading.
"The parents know their children very well," said study co-author Sandra Martin-Chang.
"They have a very accurate sense of how their children were doing at home."
The public school students tested did not do poorly, performing at or above grade level, but the home-schooled students did that much better.
The study included a set of children educated in an unstructured home environment. These children showed the worst academic progress of the three groups.
Pleased with home school decision
Hilary Sowa of P.E.I. has been schooling her children at home for three years. The Sowa family wasn't happy with their local public school. Aiden, now 12, wanted to learn more, faster.
"I thought that we were moving a little bit too slow in math," he said.
"In spelling, the words weren't getting much harder."
Grace, now eight, said her experience supports the study findings. She's advanced beyond the grade she would be in if she was in public school.
"One of them I actually think is fifth grade," said Grace of the subjects she is studying.
"Most of them are fourth grade. I don't think anything I have anything third grade."
The study was published in the Canadian Journal of Behavioural Science.