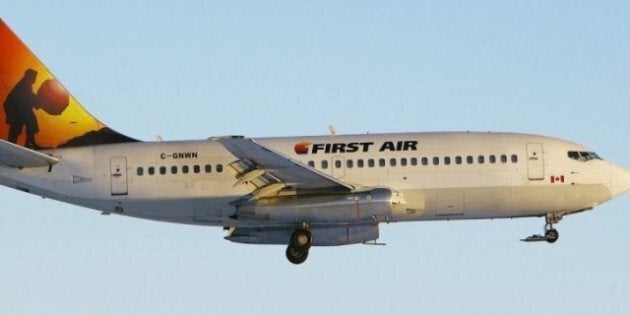 A survivor of last month's plane crash in Resolute Bay, Nunavut says there were no signs of trouble before the plane went down.
"There was no sights, no smells, there [were] no noises. It was completely sudden and violent, but the key is that it was sudden. It just came out of nowhere," Nicole Williamson told the CBC's Peter Mansbridge in an exclusive interview from her parents' home in Ottawa.
"As soon as the impact occurred, my instincts, my guess, caused me to put my hands up in front of my face and I saw the plane come apart. I'm convinced the plane came apart exactly where I was sitting."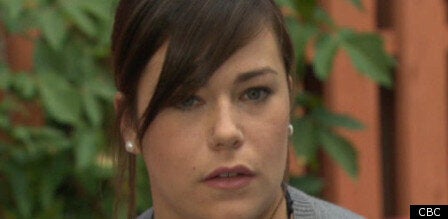 Williamson, a 23-year-old geology student at Ottawa's Carleton University who was on her way to start a job in Resolute, was one of only three survivors in the Aug. 20 crash of First Air Flight 6560 that killed 12 people. The plane came down on a hill near the airport in Resolute Bay.
The Boeing 737-200 was descending through thick fog when Williamson says it just fell apart.
She said she was conscious the entire time, so she remembers everything vividly. She said her first movement after the crash was rolling on her left-hand side, while still strapped in to her seat.
"I felt like I had just been through a spin cycle and I was just beaten to a pulp and swelling by the second," she said.
The swelling was centred in her crushed foot and fractured pelvis. But instead of pain, she was focused on the aroma of mud, jet fuel and burning metal. Then she began to hear the crackle of flames.
"And what got me to unbuckle my seatbelt and get up was that I heard Gabrielle not very far, and I heard her calling out and crying."
Williamson was referring to Gabrielle Pelky, 7, one of the other two survivors. Pelky lost her six-year-old sister Cheyenne Eckalook in the crash.
"I remember, she said, 'This was my very first plane crash,'" Williamson said.
Pelky had a broken leg but the pair managed to hobble away from the devastation.
"[Pelky] was just perfectly calm and I tell everyone, whenever I tell this story, that she rescued me just as much as I rescued her because when we were waiting for the firemen to come, she talked to me and I talked to her," Williamson said. "We both kept each other warm."
As the two slowly worked their way from the shattered plane, they found a third survivor. Williamson's colleague Robin Wyllie, 48, lay stunned with his chest crushed, but he managed to pick himself up.
The trio of survivors soon collapsed on a hillside to await rescue, Williamson recalled.
Incredibly, Canadian Forces personnel were nearby, training for an air disaster just like this.
"I don't allow myself to think about what would have happened if Operation Nanook had not been going on," Williamson said.
It wasn't until later that she and the others realized they were the only survivors.
"I've thought a lot about the families that were affected, and that's caused me a lot of sadness," she said.
Wylie's close friend, Arctic expert Marty Bergmann, was among the dead.
Williamson and Pelky have met for several visits since the crash, and Williamson said the two will remain friends for life.
She said she hopes to maintain the unique bond she shares with her fellow survivors.
Williamson also intends to return to the North and insisted, while the crash left her injured, it would not damage her opinion of the vast Arctic tundra.
Transport Canada investigators have retrieved two black boxes from the 737 jet and continue to probe the crash.