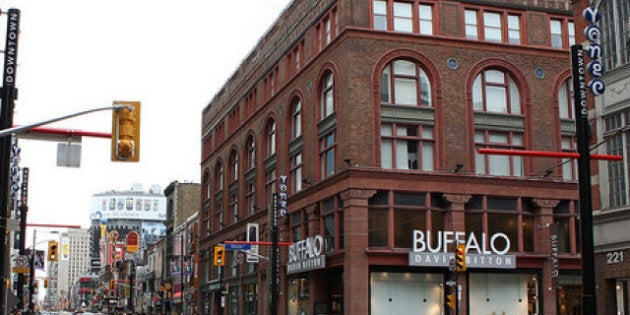 Ontario's Special Investigations Unit has been called after a man was shot near the Eaton Centre in downtown Toronto.
Police confirmed a man was shot in the area of Victoria and Shuter streets around 1:30 p.m. on Monday.
A 24-year-old man was taken to hospital with non-life threatening injuries.
Witnesses at the scene said they saw a man run towards an officer with what appeared to be a knife or bladed weapon, the CBC's Zulekha Nathoo said from the scene.
Brian O'Brian, who lives in the area, said he heard two shots and then saw a man lying on the ground. O'Brian also said he saw a police officer with his gun drawn.
Peter Crouse said he saw an officer with his arms extended.
"Moments later the whole area was surrounded by police officers and a gentleman was carried into the emergency room by a number of officers," Crouse said.
Police have cordoned off Shuter Street between Yonge and Victoria streets and are interviewing witnesses.
The SIU investigates any time a police action leads to injury or death.