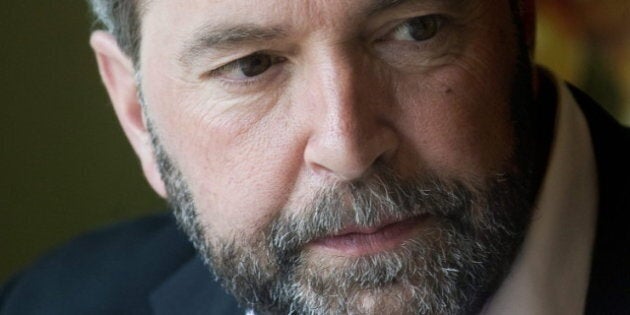 UPDATE: Brian Topp has resigned as NDP party president and officially registered as a candidate, according to the NDP. A previous version of this story listed Topp as the current party president.
Despite only having two declared candidates, the NDP leadership race is heating up. A handful of MPs have dispatched supporters across the country to gauge support and get financial banking. Here's a look at who is in, who's out and who's contemplating a run.
BELOW: Vote, then see who is in, out or on the fence.
MP for Halifax since 2008
Leslie announced on her Facebook site Wednesday she would not run for the leadership.
"My decision not to present myself as a candidate for the leadership was entirely personal. It was a big decision that I took with my family, with my partner. I'm exciting to be a part of choosing the next leader. I'm excited by the campaigns that have already started, but I just decided that for me, it wasn't something that I wanted for my own life," she told reporters Wednesday afternoon.
The photogenic MP, however, didn't rule out a future run at the leadership of the NDP.
"Life is big, life is very big. So who knows what the future holds, but I know it's not right for me right now," she said.
Leslie said she would "love" to see a woman candidate or a youth candidate but what was most important to her was that those values be embodied.
"I'm looking for a leader, a candidate who is a feminist, I'm looking for a candidate who is youthful. I think Jack Layton was both of those things and as we know, he wasn't necessarily young or a woman," she told reporters after Question Period.
MP for Vancouver East since 1997
Despite having cross-Canada support, Davies told Postmedia that she won't run to replace Jack Layton because she doesn't speak French.
"I really feel that it's very important that the leader of the party be someone who can represent a bilingual country," she is quoted telling the news organization.