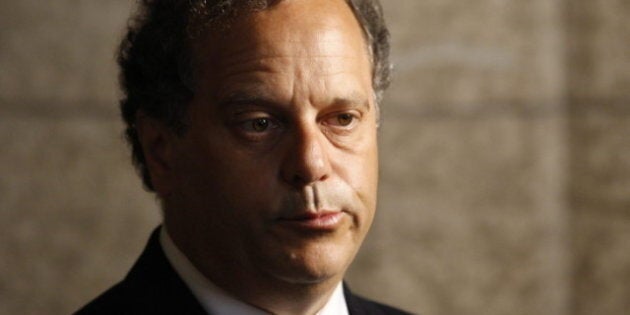 Just like with cards, you need money to play the game of politics.
Raising enough cash to mount a successful bid for the NDP's leadership race is a heavy consideration, potential candidates told The Huffington Post Canada Thursday.
"It's a big deal. The way the rules for financing are, you need to be pretty serious about your support," Nova Scotia NDP MP Robert Chisholm said.
"We already see Brian (Topp) who has declared, doing quite a bit of travelling. Travelling alone will cost $100,000," estimated Chisholm, a the former leader of the N.S. NDP. Chisholm his considering running in the leadership race.
For the first time in Canadian history, leadership contestants won't be able to call on a handful of people to bankroll their campaigns.
According to Elections Canada rules, only individuals are allowed to donate a maximum of $1,200 to all contestants. The NDP, however, has decided to limit that to $1,100. Unions and corporations are banned from giving any money.
Candidates can borrow funds from individuals, and not just financial institutions, to help spend up to the $500,000 allowable limit. But practically speaking, those interest rates will still have to be equal or close to commercial lending rates. A lower rate means the loan would count toward the individual contribution limit.
Ottawa MP Paul Dewar thinks the rules are a good thing and ensure contestants have "widespread support."
"It wasn't really like this in the past ... This is uncharted territory," he told Huffington Post. "This means that you now have to go for smaller donors and you obviously need to have more support to generate funds."
It may take time for candidates to pack their war chest, Dewar added.
"It's unlikely that 500 people will give you $1,000 cheques in a week," he said. "Perhaps, that's a good thing."
His first consideration in deciding whether to run is looking at support across the board, he said, then, it's money.
"When I speak to people it is not the first question: it is, can we get enough support? But it is certainly secondarily. Obviously, it would be difficult to raise funds," he said.
Another potential candidate, Toronto MP Peggy Nash told Huffington Post money "is a factor to consider."
"You can raise a maximum of half a million dollars and that's a lot of money. And we know what's happened with other parties, they've been saddled with a lot of money that they haven't been able to pay off," she noted.
Nash said she's not feeling rushed to make a decision, she enjoys the job she currently has as the NDP's finance critic and is weighing a lot of factors.
"I would only do it if I felt I had a serious shot at it," she said. "It is unclear to me whether I do."
Topp, the NDP president who resigned his post on Wednesday, is the only registered contestant in the leadership race.
He shot out of the gate two weeks ago, announcing his intentions to run with a high-profile endorsement from former NDP federal leader Ed Broadbent, a campaign announcement in Vancouver and, this week, an announcement of support from former Saskatchewan NDP Premier Roy Romanow in Saskatoon.
Friday morning, Topp planned another press conference in Ottawa.
Despite Topp's head start, Chisholm believes none of the candidates, including any of the so-far potential contestants, have a "huge level of name recognition" and that the field is wide open.
"I've been around long enough to know this is not a sprint, this is a marathon," he said.
Chisholm said he's "getting closer" to making a decision and believes anybody who is going to take a serious run at the NDP's top job will come out soon.
"I'm still talking to people," he said, noting he is new to the federal caucus, still has to introduce himself to a lot of folks and has been busy with his new parliamentary duties and setting up offices in Ottawa and Dartmouth.
"Please understand that there hasn't been that much time since we buried Jack Layton and for some of us that was a complete surprise," Chisholm said. "I never would have considered this with Jack. I was looking forward to working with Jack."
If he can't put a "good campaign" together, Chisholm said, he won't run.
"Then there is no point of doing it. You're toying with people's time and engery, and that's not fair," he said.