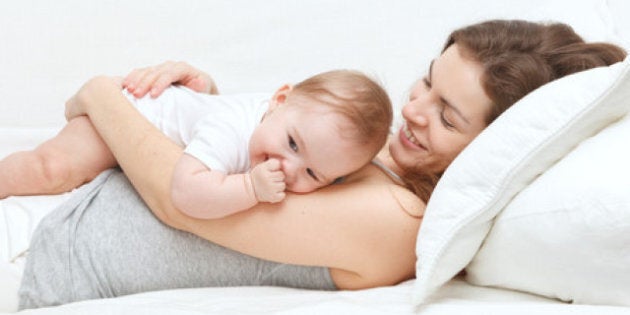 If you're looking for something to do this weekend, there's a unique event happening on Vancouver Island (and all over the world) on Saturday. But there's a catch -- you have to be a mom with a breastfeeding baby. The Annual Breastfeeding Challenge is happening on Oct. 1 (that's tomorrow) at 11 a.m. PST, when it's hoped thousands of babies across the world will latch onto their mothers to draw attention to the importance of breastfeeding.
There's also a bit of friendly competition involved: organizers hope to take the title of largest breastfeeding demonstration in the Guinness Book of World Records.
The event was started in 2001 by the Quintessence Foundation, a group dedicated to providing education about breastfeeding and milk banks. The first event, held in British Columbia, attracted 856 babies and their mothers in 26 different locations. Last year, 4,373 children from 18 different countries took part.
The event is aimed at promoting the many health benefits of breastfeeding while garnering support for this completely natural practice. "Women need skilled help to support the initiation and continuing breastfeeding," Quintessence says on their website. "Communities need education about how to support breastfeeding women. Businesses need information about how they can support and enable continuing breastfeeding. Governments need encouragement to adopt programs that enable women to continue breastfeeding." A worthy cause indeed, especially since the majority of American hospitals don't offer necessary support to breastfeeding mothers.