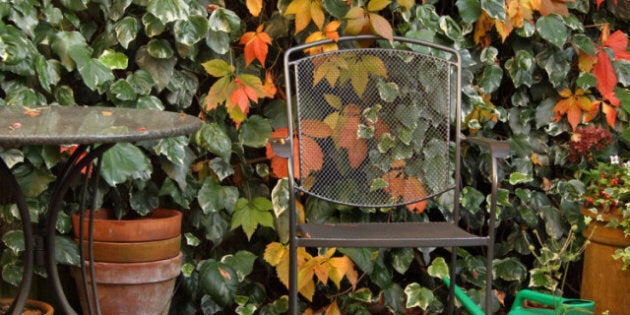 For many, fall is a season to rake leaves, carve pumpkins and prepare for the winter ahead. But living in Canada, we are lucky to have four seasons that allow us to change our gardens depending on the weather.
We talked to Canadian Tire gardening manager Katy Gilbert, on how to prepare and create the perfect fall garden.
"Map out the current state of your garden. Look at it and do an inventory on what plants you have. Think about what live goods will complement existing ones and how much room you have to incorporate new plants," she says. She also advises gardeners to think about possible obstacles like moving plants or creating beds for new ones.
Story continues below. Check out Gilbert's 5 tips for the best fall garden this year:
"Use the mulching attachment on your lawn mower to add the natural nutrients of fallen leaves to your lawn -- (it's) free fertilizer! To quickly clear away leaves, use a leaf blower or you can use a traditional rake," she says. Gilbert recommends keeping your summer furniture clean by washing it down with water, using vinyl or polyester fabric, and storing furniture in a garage or shed. "For your deck, clear all the debris and wash it down with some water before applying a clear sealant or heavy-duty epoxy paint to protect it through the winter," she says.
Common Gardening Mistakes
Sometimes the most common mistakes can be avoided by following instructions. "Make sure that you read the instructions on the plant tags. The tags contain valuable information on how to plant and take care of the live goods. Another common mistake is not providing adequate room for your plants to grow. You don't want to block your view with a huge tree directly in front of a window or have shrubs crowding up against the wall of your home," she says.
If you live in the city or don't have a backyard or lawn, Gilbert says there are ways to incorporate gardening inside the home. "Nothing says fall like a pot of mums. You can easily add these plants to any small space. Some of the more interesting fall mums options include annual grasses in their centers or a pot planted with a triple threat of orange, yellow and rust coloured blossoms," she says.