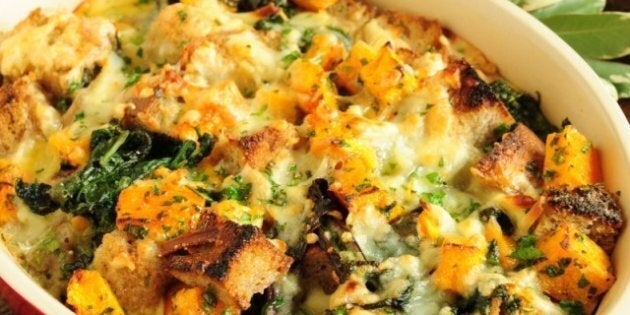 Thanksgiving is all about family gatherings and home-cooked meals. This year, why not try to incorporate a local selection of fresh vegetables, meats and wines into your dinner?
We talked to Canadian chef Lynn Crawford about the importance of eating local and got some of her recommendations on ways you can create the tastiest Thanksgiving dinner (avec wine!).
"When we are celebrating a harvest season and building a menu that celebrates local ingredients, food isn't the only consideration. Wine selection is an integral part of the mix," she says. "Seek out local farmer's markets within your city where you can buy top-quality farm-fresh products directly from the person who produced them -- and you can often find products you might not find anywhere else."
"People should enjoy the cooking process from start to finish. I suggest people stick with what they know and feel comfortable with, then slowly push the envelope."
"Don't let food sit in the fridge -- buy fresh produce as and when you need it and cook right away with it. When a fruit or vegetable first appears, you'll end up paying a higher price for it, but if you're able to buy it a few weeks later, when most vendors are selling it, you'll likely find it's more competitively priced."
Here are Crawford's recommendations for food and wine items for fall. She worked with Inniskillin's Winemaker Bruce Nicholson and Chef David Penny.
Check out Crawford's favourite wines and Thanksgiving meals.