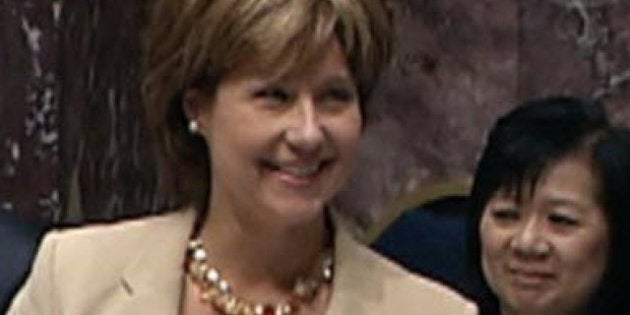 B.C. NDP Leader Adrian Dix has reprimanded former MLA David Schreck for questioning if B.C. Premier Christy Clark was showing too much cleavage in question period on Wednesday.
The political analyst and longtime NDP supporter posted a comment on Twitter suggesting that the premier's clothing was inappropriate and revealed too much cleavage when she appeared in the house.
"Is Premier Clark's cleavage revealing attire appropriate for the legislature?" Schreck posted on Wednesday afternoon, touching off a firestorm on Twitter.
Political opponents almost immediately accused him of sexism, but Schreck said he stood by his comment and that the premier should dress appropriately in business attire.
But on Thursday morning, NDP Leader Adrian Dix said he had phoned Schreck and asked him to apologize, after the story appeared in the local media.
"I'll tell you this. Schreck's comments were wrong. I completely disagree with him," said Dix.
Clark has yet to comment publicly on the issue.