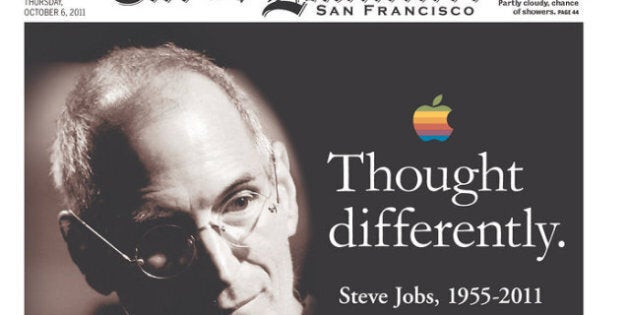 The death of Steve Jobs resonated across all mediums that he touched . Thursday morning's front pages tried to take note of the legacy of Apple's co-founder, who died Wednesday at 56.
An iconic figure, Jobs is credited with ushering in countless consumer technologies -- and always, with an unfailingly personal touch. From the late 1980s to early this year, he took centre stage at Apple product releases -- introducing the world to personal computers, iPods and iPhones with a wide-eyed enthusiasm that proved infectious.
As editors sought the right words to describe Jobs, a few that was common words illustrate the man: Visionary, Icon, Pioneer, Genius.
We've included screenshots of Boing Boing and Wired, both of which revamped their design to mark the legacy of Jobs.