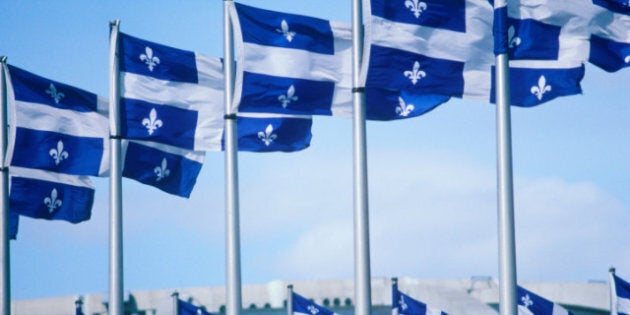 An NDP MP is calling for Quebec's French language protection to extend to the province's workers who fall under federal jurisdiction.
Robert Aubin has tabled a private member's bill that would extend the rights of Quebec's French Language Charter to employees in the province who work in sectors covered under federal law.
The French Language Charter protects the right of Quebeckers to carry out their work in French, receive communication from their employer in French and protect them from firing if they ask for those rights to be respected.
But it doesn't cover employees who work in industries that are federally regulated, like telecommunications, banking or some transportation companies.
NDP Deputy Leader Thomas Mulcair, an MP from Montreal, says it's a piece that's been missing from the French Language Charter since Aug. 26, 1977, the date it was adopted.
"It's taken for granted – but we're trying to extend to hundreds of thousands of workers who work for enterprises that are covered under the Canadian labour code," Mulcair said.
A worker at a cell phone company in Rimouski, Que., doesn't have that protection, Mulcair said. Neither does an employee working in a chartered bank, while a worker at a cooperative like Caisse Desjardins does. Bus drivers working in Gatineau, where some of the routes cross into Ottawa, fall into the same category.
Aubin says the bill continues a promise made during the election to recognize the Quebec nation within Canada.
In Question Period, Aubin asked the government whether it would work with the NDP on the bill. Private members' bills take much longer to make their way through Parliament than bills sponsored by government ministers.
But Jacques Gourde, the parliamentary secretary responsible for official languages, didn't address the question.
"The government will continue to promote the use of both official languages in this country," he said.