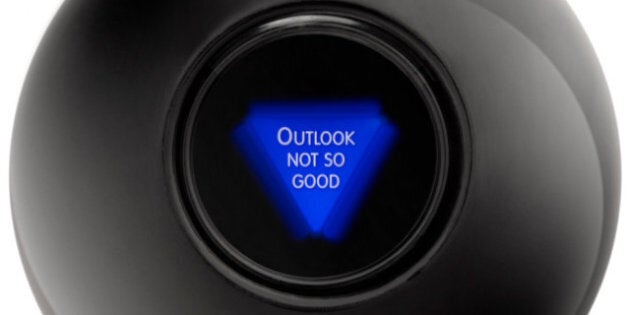 More than half of Canada's major industries are showing signs they are shrinking, suggesting a broad economic slowdown, the Conference Board of Canada reported Tuesday.
The index, which is designed to predict industries' profitability three to six months down the road, shows Canadian consumers pulling back on spending even as commodity prices continue to decline. Those two factors, put together, bode badly for Canada's economy, which relies heavily on consumer spending and commodities exports.
"The weakness in the outlook for corporate profitability implies greater risks for economic growth going forward," the Conference Board said in a statement.
The latest evidence that Canada's economy is headed for a slowdown, or even another recession, comes on the heels of some good-news economic reports that have given some observers reason to be cautiously optimistic.
Canada created 61,000 jobs in September, exceeding analysts' expectations by a wide margin, though much of that increase may have been due to seasonal hiring of teachers. And GDP for the latest available period -- July -- shows the economy growing 0.3 per cent.
The all-important housing market, however, is showing inconsistent growth. Building permits have seen several months of decline, and many analysts are openly musing about the possibility of a housing bubble. But the latest new home starts report shows the pace of construction picking up in September, above what analysts had expected.
Food retail is "being squeezed by higher food prices and increased competition, as stores such as Wal-Mart and Canadian Tire add more food aisles, forcing food and beverage stores to stay competitive on pricing and through aggressive promotional activities," the Conference Board reports.
The other factor in Canada's slowing economy -- falling global commodities prices -- is largely out of Canadians' hands.
"While oil prices remain high relative to historic norms, the slump in prices has caused many oil companies to re-evaluate their expansion plans," the Conference Board reports. "The combination of lower prices and weaker demand led to drops in the profitability indexes of the oil and gas extraction, mining, and utilities industries last month."
The Conference Board also notes that, as the global economy weakens, Canada can expect to see its export markets weaken as well, further straining the economy.
"Corporate profits will likely decline over the next three to six months," the report concludes.