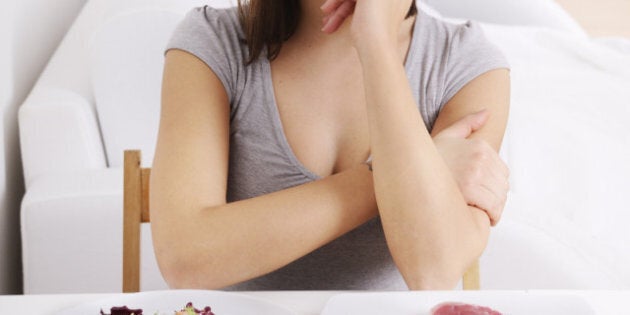 MONTREAL -- A newly published blueprint for doubling the global food supply includes a key suggestion about how everyone can contribute to this increasingly pressing ambition: eat less meat.
An international team of researchers has developed solutions to respond to what it calls one the greatest challenges of the 21st century -- boosting food production while slashing the environmental impact of agriculture.
The research, which will be featured on the cover page of the Oct. 20 edition of the journal Nature, comes as international concern grows over how the planet will feed the rapidly expanding human population.
With the world's population expected to climb from 6.9 billion to 9 billion by 2050, the issue of food was put at the top of this year's G-20 agenda. The study, published online Wednesday, says there are already a billion people who don't have enough to eat.
McGill University's Navin Ramankutty, one of the team leaders on the paper, said the research is the first of its kind to quantify both food production and ecological consequences in the same analysis.
He added that it's also the first study to examine these factors while considering the specific environmental characteristics of different regions of the planet.
Ramankutty estimates that simply dedicating prime cropland to growing food for humans -- rather than growing biofuels or feed for animals -- could spike the global output by nearly 50 per cent.
The study says that three-quarters of the world's agricultural land is devoted to raising livestock, either for grazing or for growing feed.
Ramankutty added that beef is the most resource-intensive animal product of them all.
"That doesn't mean we all have to become vegetarians and vegans, but even if you . . . eat meat one or two days less a week, you can hugely contribute to the amount of food that's needed."