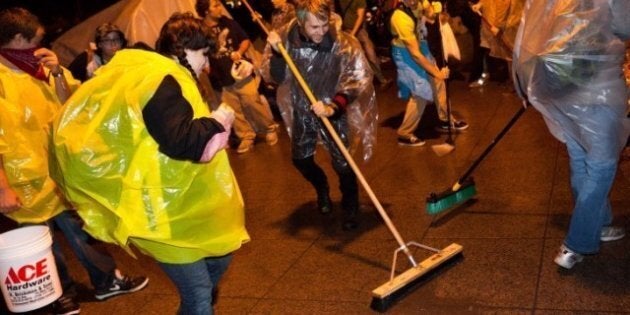 Brookfield Properties and the City Of New York have cancelled a clean-up of Zuccotti Park, the space currently being occupied by the Occupy Wall Street protesters.
"Brookfield believes they can work out an arrangement with the protesters that will ensure the park remains clean, safe, available for public use and that the situation is respectful of residents and businesses downtown, and we will continue to monitor the situation," says a statement from New York City deputy mayor Cas Holloway.
Earlier this week, New York City Mayor Michael Bloomberg announced that protesters would have to leave the park as the space was cleaned. The announcement caused worries of a showdown between protesters and police.