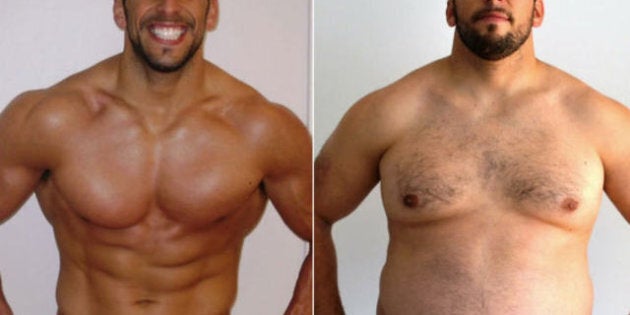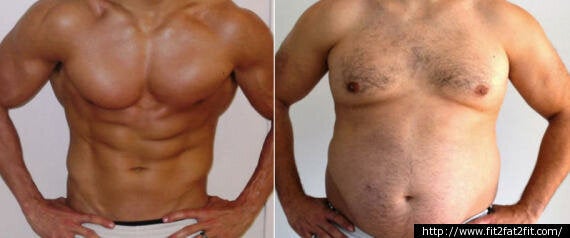 It may not look like it right from his website photos, but Drew Manning is actually a personal trainer.
For Manning, changing his body is part of his overall goal to help educate people . "I will be teaching people how to get back in shape by allowing everyone to follow my specific meal plans and workout plans," he writes on his site. "People that (sic) are overweight have to overcome both physical and emotional barriers when it comes to losing weight. I hope to have a better understanding of this through my experience over the next year." Critics say he's pulling the "stunt" for publicity sake.
Gaining and losing weight to achieve some level of notoriety is nothing new. Last March, Donna Simpson announced she wanted to be the world's fattest woman. Then at 600 lb (272 kg), the 42-year-old from New Jersey ate 12,000 calories per day. Simpson, who already held the Guinness World Record for the world's heaviest mother, wanted to weigh 1,000 lb (454 kg).
"I love eating and people love watching me eat... It makes people happy and I'm not harming anyone," she told The Daily Mail.
Fast-forward six months later and Simpson is now pledging to change her lifestyle habits and get thin -- her "goal" changed after she was dumped by her fiancee.
And while Simpson has given up on her quest, there are plenty of people waiting in the wings, particularly those who want to hold a world record.
Many people who want to gain significant amounts of weight view their lifestyle choices as something positive, even sexy. Gaining weight is sometimes linked to 'feederism' -- the sexual satisfaction from gaining body fat. This fetish flourishes in online communities, where men and women post photos and share stories, says The Guardian.
Doctors say it's imperative to maintain healthy habits on a daily basis. If you're looking for some quick advice to get in shape, check out these tips from Health.com.