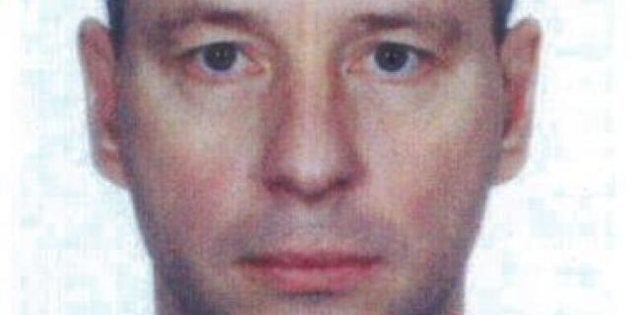 A 45-year-old man who was rescued Sunday morning after spending 10 days in the wilderness of B.C.'s North Shore mountains says he endured hallucinations and frostbite after accidentally veering off a trail and getting stuck in the bush.
Michael St. Laurent was found Saturday afternoon in the Hanes Valley on the back side of Grouse Mountain, an area described as having dense bushes and various hiking trails.
St. Laurent was discovered by an off-duty search and rescue worker who was out for a jog, but rescue crews were forced to wait until first light Sunday before using a helicopter to get the man out.
St. Laurent, who spoke to CBC News immediately after his rescue, said he was planning for it to only be a one-day trip.
"I got stuck up in the bush. I saw the rescuers looking for me," he said. "I could hear them; they couldn't hear me."
Rescue officials say injuries sustained to his hip and knee prevented him from walking out, and St. Laurent survived on little food and rain water.
St. Laurent said the ordeal worsened after the third day, when he began hallucinating due to dehydration and a lack of food.
"And from there it's been a wait-and-see game to see who else was going to come out, and it's been a very tough slog," he said.
Rescuers administered morphine for feet
Tim Jones with North Shore Search and Rescue said St. Laurent was dehydrated, delusional, hypothermic and unable to walk.
"We set up a base camp and two of us spent the night with him and we rehydrated him and he was given morphine for the pain in his feet because he was starting to warm up again and basically the morphine knocked him out, he had a good sleep," Jones said.
"We got him up early in the morning ... and then the helicopter came in and did the reconnaissance."
Jones said it's remarkable the man survived.
"It was quite intriguing listening to him," Jones said. "Even though he was a bit delusional from his episode, there was lucid moments where we were talking to him."
He said the man had given himself one more day "before he was finished."
"He actually wrote on his forearm all his vital information because he felt his body would be found and he wanted somebody to know who he was," Jones said.
St. Laurent's 1987 grey Volvo was left in a Grouse Mountain parking lot sometime on Oct. 13. He was reported missing several days later.
Jones said crews conducted ground and air searches in the area, but found no trace of St. Laurent, likely because he was in the tree line and wasn't seen.
Jones said it's also believed several hikers passed St. Laurent over the past few days, but likely didn't realize he was in distress. He said St. Laurent's delusional state likely made it difficult for him to ask for help.
"He made some critical errors here: he didn't tell anybody where he was going, didn't take anything with him like any communication devices," Jones said.
"But the one thing he did is he took a tarp with him, and the tarp actually probably saved his life because the tarp actually sheltered him."
St. Laurent was taken to Lions Gate Hospital for treatment of second-degree frostbite on both his feet and is extremely dehydrated but expected to recover.