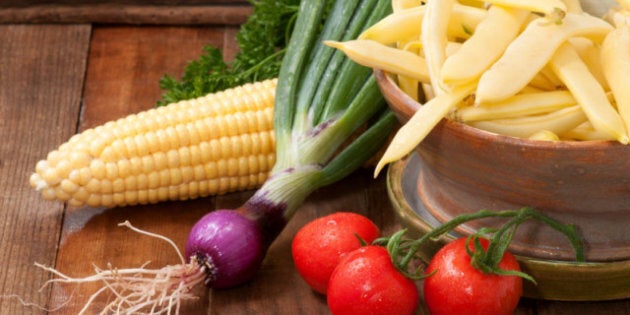 Can you imagine a world without farms and fresh fruits/vegetables? It could be possible.
"Over the last several generations, the amount of people directly involved in agriculture has decreased consistently. Today, less than two per cent of Ontarians are directly involved in agriculture," says Jenny Van Rooy from Farmers Feed Cities. "By supporting Ontario's farmers, consumers are making a conscious decision to keep our farms around for generations to come." Many people aren't aware that agri-food and agriculture is one of the largest industries in Canada.
So what can you be doing now to support local farmers? "Aside from purchasing local produce (which many consumers are doing a great job at), it's important we support the entire agriculture industry," adds Van Rooy. "We grow and raise many things besides just fruits and vegetables. I think once consumers understand this, we'll see huge benefits to the entire industry."
Her suggestion: eat locally year-round by purchasing farmer-grown meats, poultry, dairy products and grains. Not only is it healthier, you'll also be supporting your local community. It's also important to ignore the myths some people banter about around "going local" -- it's expensive, produce is hard to find. "Thankfully, through the work of many different organizations and consumers seeking the truth, these local food myths have been busted."
What should you be eating -- and grabbing from your local farmers' market -- this season? Here are the top six items we're reaching for right now -- courtesy of Foodland Ontario. We've also added in some links to our favourite fall recipes.