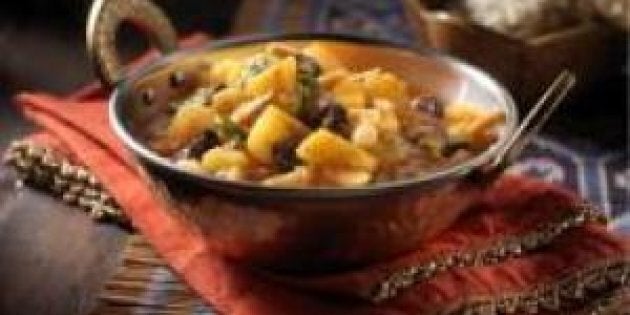 You may have noticed some of your South Asian friends lighting small tealights or cooking up traditional Indian sweets over the past few days. That's because it's Diwali -- the festival of lights and an annual celebration of good conquering evil.
"Diwali has a lot of background in philosophy and religion. It signifies the Hindu God Lord Rama coming home after being in exile for 14 years," says Shiv Jindal, president of the board of trustees of the Hindu Temple of Ottawa. At least 1,500 people have been filling Jindal's Temple daily this week. And though it's a traditional South Asian fest, Jindal says Diwali is fun to celebrate -- even if you're not Hindu.
"Some day it's my hope we'll say, "It's Diwali," and our bosses will say, "Oh, OK... take the day off,'" says Suhag Shukla, managing director of the Hindu American Foundation.
And while Diwali is about eating traditional Indian foods and enjoying Hindu culture, it's also about spending time with family and friends. "Many exchange gifts, get together and eat and plan ahead for the new year," says Jindal.
So go ahead and celebrate this weekend and next! Here are some local Diwali events happening across Canada.
If you can't make it to an event, try out some of these South Asian recipes in honour of the festival.
Potato And Onion Vindaloo With Raisins, Almonds And Mint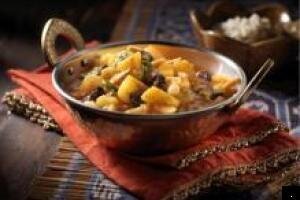 2 1/2 cups (625 mL) yellow fleshed potatoes, peeled and cut into 1/4 inch dice
1/2 cup (125 mL) slivered almonds
2 tbsp (30 mL) vegetable oil
4 cups (1 L) onion, finely sliced
1 bottle VH Vindaloo Cooking Sauce
1/4 cup (60 mL) fresh mint, finely sliced
In a medium pot boil potatoes until almost tender for about 12 minutes. Strain and set aside.
While potatoes are cooking, place almonds in a large pot (with no oil) and toast over medium-high heat for 3 minutes, stir constantly. Add onion and oil and continue to cook until onions are softened and lightly browned for about 10 minutes.
Add potatoes and raisins to pot, along with the sauce. To the empty bottle add 1/2 cup (125 mL) of water, place lid back on, shake and add everything into the pot.
Cover and simmer for 5 minutes or until potatoes are fully tender, stir in mint and serve with warm naan (Indian flat bread) or rice.
Check out what people are saying on Twitter about Diwali.