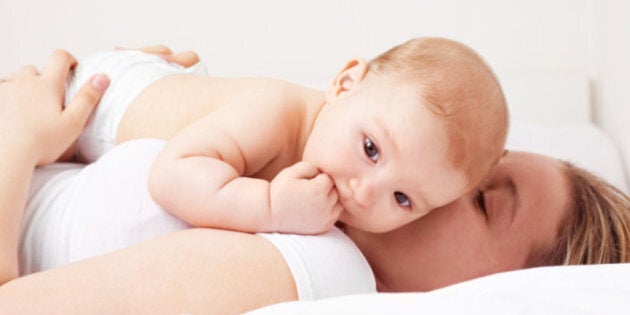 A Quebec coroner is recommending parents never sleep in the same bed as their babies following an inquest into the death of three infants.
Coroner Andrée Kronstrom is recommending infants under the age of one year always sleep in their own crib.
Babies under six months should sleep in their parents' room, but in their own crib or bassinet, she said.
Infants are more at risk of asphyxiation if they are sleeping with their parents, she said, and placing them in a crib or bassinet reduces the risk of suffocation.
The three deaths that were the subject of the inquest took place between 2008 and 2009.
All of the children were under one-year-old and were sleeping in the same bed or chair as their parent when they died.
The coroner also said parents should not rely on a remote baby monitor.
Kronstrom suggested Quebec's Public Health Institute improve its website to provide more advice to new parents and make sure the distinction between "co-sleeping," or sleeping the same room as the child, and "co-bedding," sharing a bed, is clear.