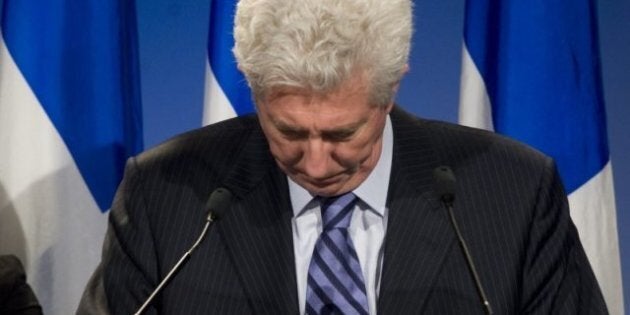 The Bloc Quebecois announced Monday that three former and current MPs are running for the party's top job.
Jean-Francois Fortin, the 38-year-old MP for Haute-Gaspesie--La Mitis--Matane--Matapedia who was just elected this spring, is running against his colleague Maria Mourani, the MP for Ahuntsic, and former BQ MP Daniel Paille, Gilles Duceppe's former economic advisor who ran in 2008 but lost his riding of Hochelaga in May.
The candidates had to receive the support of more than 1,000 BQ MPs from at least 25 ridings in the province.
"This was a historical exercise for the sovereigntist movement ... and we are extremely happy to recognize the quality of the candidates who became involved. Jean-Francois Fortin, Maria Mourani and Daniel Paille each demonstrated repeatedly their attachment to the Bloc Quebecois and their devotion to the cause of sovereignty in Quebec," Mario Laframboise, the man watching over this election said in a press release.
The vote to select the party's new leader will take place by mail and three debates have been organized: On November 8 in Quebec City, November 15 in Montreal and November 22 via the Internet.
The leader will be named on December 11 at the Hyatt Regency hotel in Montreal.