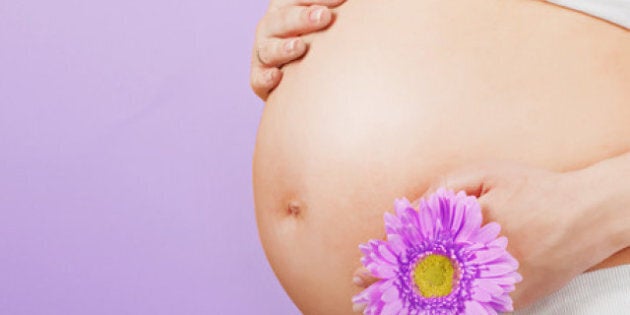 Fewer women than average give birth on Halloween and more do on Valentine's Day, according to a U.S. study that questions whether women can control the timing of delivery.
For the study, researchers analyzed almost 2.5 million birth certificates for the week before and after the two holidays between 1996 and 2006.
On Halloween there was a 5.3 per cent decrease in "spontaneous" or vaginal births and a 16.9 per cent decrease in cesarean births, compared with other births occurring within one week before and one week after the October holiday.
In contrast, on Valentine's Day there was a 3.6 per cent increase in spontaneous births and a 12.1 per cent increase in cesarean births, after taking the day of the week into account.
"Our findings raise the possibility that pregnant women may be able to control the timing of spontaneous births, in contrast to the traditional assumption, and that scheduled births are also influenced by the cultural representations of the two holidays," Becca Levy, the study's lead author and an associate professor of epidemiology and psychology at Yale University and her co-authors concluded.
The researchers predicted that the positive connotations of Valentine's Day, with its symbols of cherubs and hearts, may increase a pregnant woman's will to initiate birth.
They also speculated that the negative connotations of Halloween — such as symbols of skeletons — may be perceived as a threat, leading to a decrease in a woman's will to go into labour.
"Our findings indicate the need to adapt obstetric staffing on Valentine's Day and Halloween to the respective peaks and dips of births," the study's authors suggested.
The tendencies may influence the hormonal mechanisms that control birth timing, the researchers speculated.
The study was published in the October issue of the journal Social Science and Medicine.
The two holidays had the advantage of widespread participation without commonly resulting in absence from work by doctors.
An earlier study done in Taiwan showed increases in Caesarean births on auspicious days and decreases on inauspicious days of the Chinese lunar calendar.