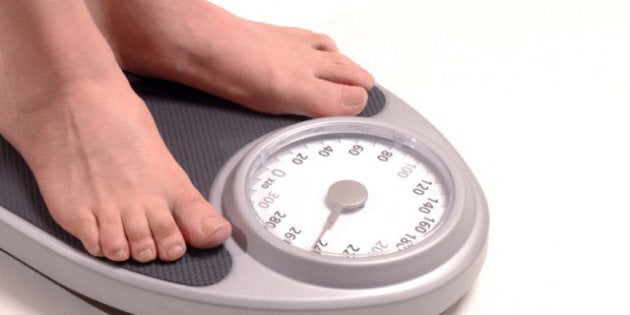 People who are genetically predisposed to becoming obese can reduce their risk by being physically active, a review of studies suggests.
Researchers analyzed more than 50 studies of people with the "fat mass and obesity associated" or FTO gene in several countries.
The obesity susceptibility gene is found in three-quarters of Europeans and North Americans. It is associated with a 20 per cent to 30 per cent increased risk of obesity.
"People who carry the gene but who are physically active have a reduced risk compared to people who carry the gene but are inactive," Cambridge University medical researcher Ruth Loos said.
The findings highlight the importance of physical activity particularly in those genetically predisposed to be obese, Loos and her co-authors said in the journal PLoS Medicine.
"Physical activity gives them the opportunity to lose weight. So it goes against the often held view that if it's in your genes, it's out of your control," Ross said in an interview with the Australian Broadcasting Corporation.
"We show that even though it's in your genes, you still have control."
The findings should challenge the view among health professionals and the public that obesity can't be countered with exercise, the journal's editors said.
In a commentary following the article, Lennert Veerman of the School of Population Health at the University of Queensland in Brisbane, Australia, called the results encouraging but cautioned they are not immediately relevant to individuals.
Screening for obesity-related genes is futile and detracts from what really makes people obese, Veerman said.
"It's [a] decrease in physical activity probably, but maybe more important [it's] an increase in calorific intake," he said. "We now live in an environment where there is a lot of energy rich, often nutrient poor foods around, it's everywhere."