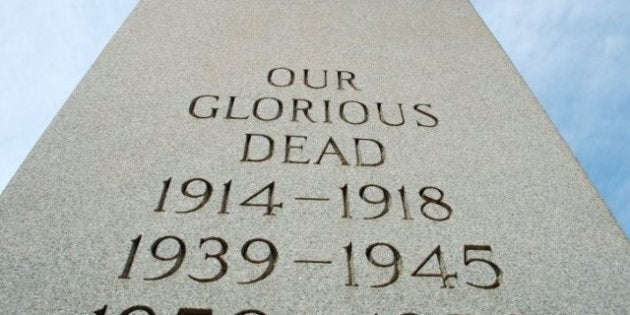 It's known as the forgotten war, but some Canadian Korean War veterans were remembered at a special ceremony at the Korean war memorial in Burnaby, B.C., this week.
More than 26,000 Canadians joined the fight against communist forces in South Korea about 60 years ago as part of the Commonwealth Brigade, comprised of British, Canadian, Australian and New Zealand troops.
A total of 516 were killed and 1,558 were injured. On Thursday, about 40 of the remaining survivors received certificates of appreciation from the U.S. government for their part in the United Nations campaign.
But the ceremony might never have happened if not for the efforts of Guy Black, who was intrigued by stories of the Korean War.
Black decided to track down veterans so they could be recognized, because he thought it was the right thing to do.
"Most people don't know there was a war in Korea 60 years ago and it was just another way to thank them," he said.
Veteran recalls fearful first night
One veteran who was honoured was machine gunner Melvin Anderson, who was 21 years old when he was sent to the front for the first time.
Anderson said he remembers night duty stationed at the top of a hill waiting for the enemy.
"I was scared to death. I had never seen a war," he said.
"I thought I saw something moving — of course everything moves at night — I started to fire down there and I found out later it was a deer."
Anderson still remembers being treated like a hero by a South Korean family that narrowly escaped with their lives.
"And I said, 'I'm no hero. I'm no hero. You people are the heroes. I had a gun. I could fight back. You had nothing. All you could do was run.' And by the time I finished I had tears running down my eyes. I didn't know what to say."
He said the experience helps him understand what Canadian soldiers have experienced in Afghanistan.
"It doesn't hit you till later ... that hey ... I did make a difference ... I made a difference," he said.
B.C. Senator and Korean-Canadian Yonah Martin said the ceremony and the veterans efforts in the war meant a lot to her.
"I know that had people not come to Korea's aid, my parents would never have met, perhaps not even survived and I would not be here today. So I do feel I owe my life to our Canadians who went to Korea," she said.