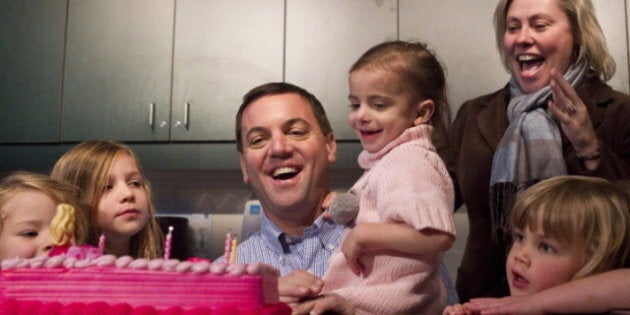 While Tim Hudak wasn't successful in his run to become Premier of Ontario, he showed Sunday he has a master politician's skill for turning error into opportunity.
The two messages quickly became trending topics on the social network.
Soon after, Hudak tweeted that his daughter Miller had used his phone to send the tweets while he was driving.
Hudak isn't the first Canadian politician to capture the Twitter zeitgeist with unusual or accidental messages.
A totally unscientific poll conducted by Huffington Post found 53.5% of readers thought Martin's reaction was "justified," 23.41% that it was "over the line" and 23.09% that it was "hilarious."
Hudak's tweets show that a four-year-old child's tweets can often be less politically damaging than those of an adult. One more reason to let children run for office?