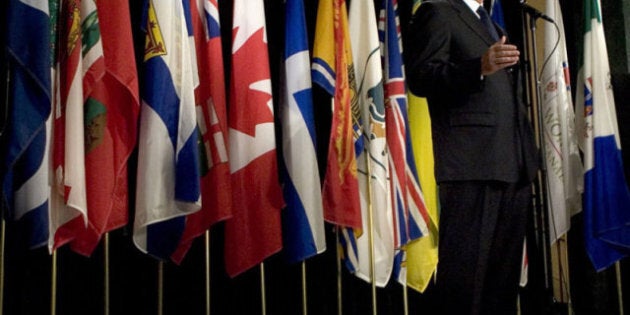 A regional chief who represents Attawapiskat says that a number of his counterparts in other First Nations are prepared to engage in civil disobedience over Ottawa's handling of a housing crisis in the northern Ontario community.
"There's people who are ready to stand up and be counted... to stand up and do civil disobedience so that we are heard," Stan Louttit told Evan Solomon on CBC-TV's Power & Politics.
"If the minister does not want to work with us, you may see that sooner than later," said Louttit, who presides over the Mushkegowuk Council, which represents Attawapiskat and six other First Nations.
Aboriginal Affairs Minister John Duncan has ordered an independent audit of Attawapiskat's finances and has appointed a third-party manager to oversee spending, after local leaders declared an emergency over substandard housing conditions.
Attawapiskat Chief Theresa Spence declared an emergency in October as winter approached, while some members of the community of about 1,800 huddled in unheated tents, condemned housing and portable trailers.
Spence has criticized Ottawa's handling of the crisis, saying residents need emergency assistance first and foremost, and accusing the federal government of trying to silence her community. Spence has also said the local band council is developing its own plan to deal with the crisis, though she has not provided details.
When the outside manager, Jacques Marion, arrived in Attawapiskat on Monday, he was promptly asked to leave by the band, which said his presence was unwanted.
In a rambling but emotional speech at the Assembly of First Nations meeting in Ottawa, Spence said her community had fulfilled its obligations but her people were suffering because of longstanding substandard living conditions.
"We need to say, enough is enough