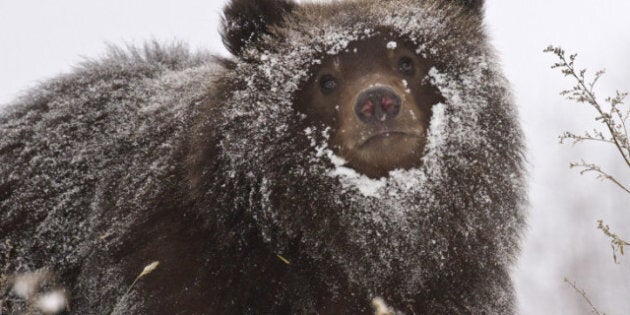 Thousands of complaints about bears were registered across B.C. and hundreds of bears were destroyed in 2011.
And while some of the conflicts this year were due to a scarcity of natural food for the animals due to an unusually late spring, conservationists say most of the problems were man-made.
As an example, 14 bears were killed by authorities in the Whistler area this year — the highest number in a decade — and at least nine other bears died in the region after being hit by cars.
At least one person was killed by a bear after a home encounter this year.
The body of native elder Bernice Adolph was found in June, and it was believed that one or more bears attacked her outside her rural home near Lillooet.
Investigators found evidence that bears had tried to enter her house, and four bears were tracked down and killed by conservation officers.
Tony Webb, of the North Shore Black Bear Network, said that bears are coming into more frequent contact with human habitations because human-sourced food is easier for them to come by.
"Bird feeders, dog food, unclean barbecues — and 80 per cent of the problem is garbage, human leftovers," Webb said.
Across the province, 538 bears were destroyed this year, often because bears were sensing available food, either in garbage cans, homes or restaurants.
Webb said bears should be thought of as noses on four legs.
"Nothing wrong with a bear walking down the street, nothing at all. And if you have no attractants, he'll keep walking. He — the bear — is looking for food. And if you understand that, you're fine," said Webb.
Prevention not complicated
Webb recommends people get bear-proof garbage cans to prevent the animals from seeing them as an easy food source.
He also suggests keeping garbage, especially anything with an odour, inside a sealed room or garage until just before its collected.
One bear made national headlines earlier this month after he hitched a ride from North Vancouver's mountains to downtown, then accidently got picked up in a garbage bin and perched itself on top of the garbage truck, attracting a lot of attention in the process.
An experienced conservation officer quickly got to the scene and safely sedated the animal.
The bear was relocated far north of the city, but too many other B.C. bears this year weren't that lucky.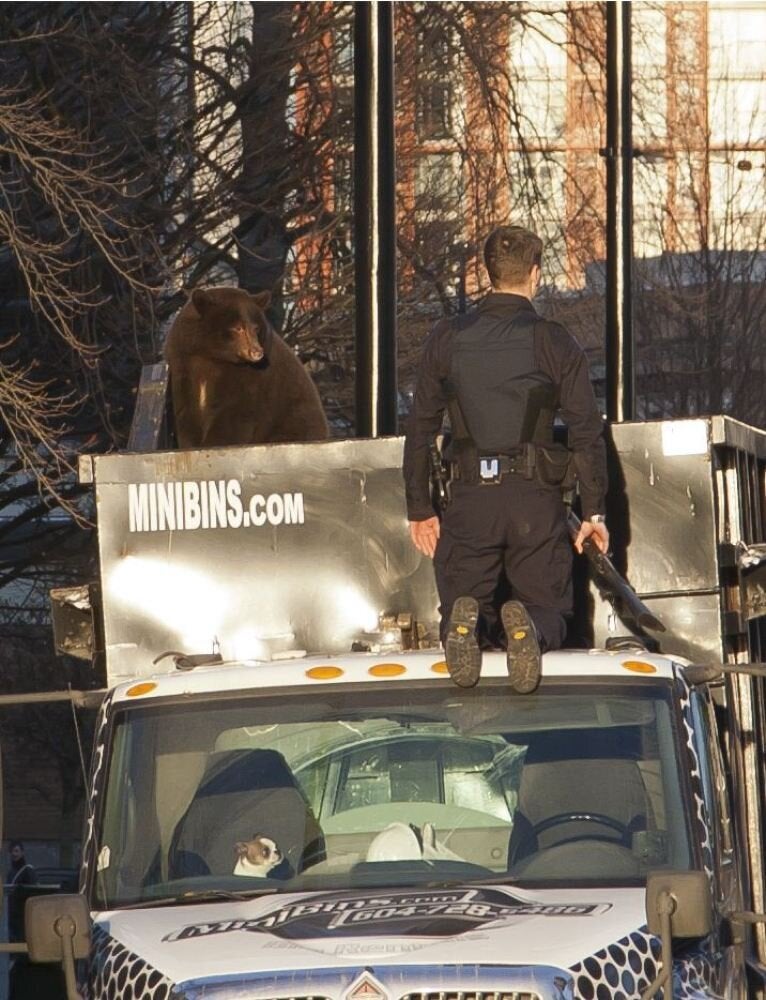 Bears Had Bad Year In B.C. In 2011-from-mt-200886