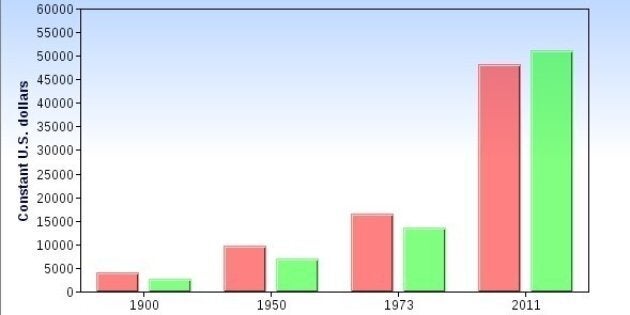 This year, for the first time on record, Canadians may have exceeded their American neighbours in wealth.
It's a reflection of the persistent weakness of the U.S. economy since the financial crisis began in 2008, and the relative strength of Canada's economy, which has benefited from high commodity prices and surging demand in developing countries.
And according to available data, it may be the first time in history that Canadians have been richer than their brethren south of the border.
Historical data shows the U.S.'s per capita GDP in 1900 was $4,096 in constant U.S. dollars, while Canada's was $2,758. In 1950, the U.S. was at $9,753, while Canada was at $7,047. By 1973, the U.S. led Canada $16,607 to $13,644.
Canada's relative strength is a surprise to many economists, who have been warning that the country's lagging productivity gains would hurt its economic growth in the long term.
So how can Canadians be getting richer when their productivity has fallen so far behind the U.S.?
"When nations trade, there are other routes that can raise living standards," Statscan's Ryan Macdonald writes. "Trading nations can transform their stock of assets (knowledge, capital, resources) into the goods and services they want to consume by exchanging them with other nations. If the terms at which one nation can trade with another improve, then that nation can transform its exports into a greater flow of imported goods and services, thereby increasing its living standards."
In other words, because the price of oil and other commodities has gone up, we're able to buy more for what we produce -- essentially overcoming our lagging productivity.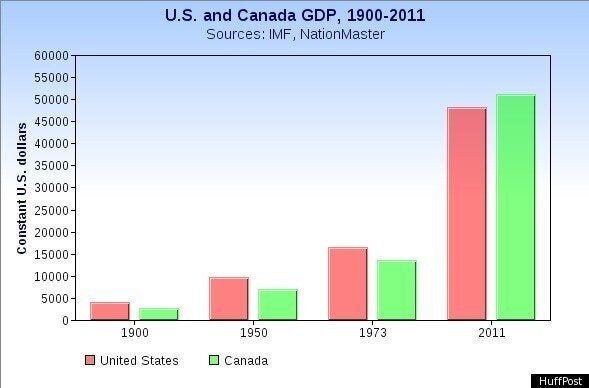 5 ECONOMIC LANDMINES THAT COULD DERAIL CANADA IN 2012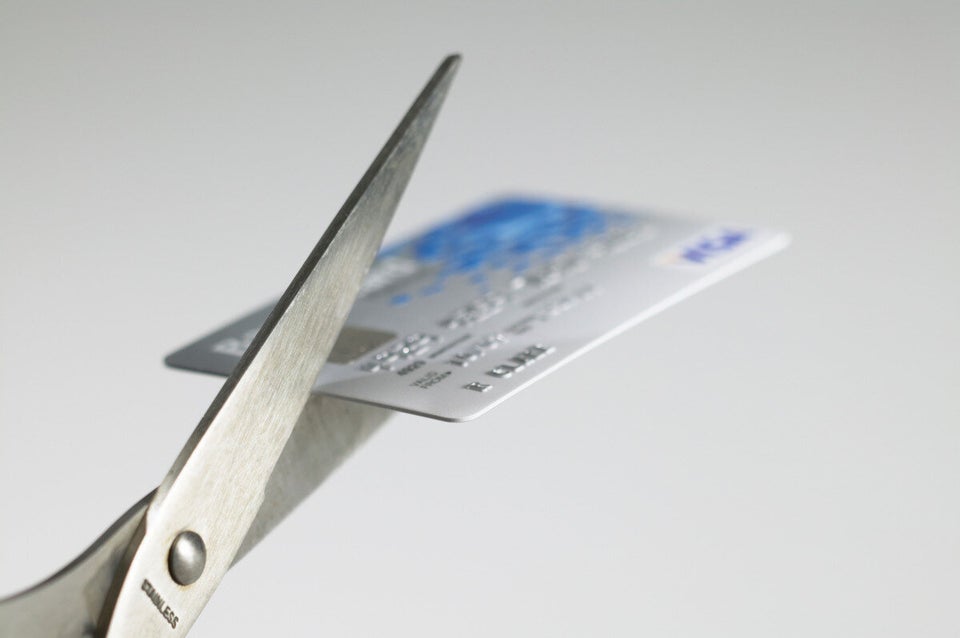 5 Economic Landmines That Could Blow Up On Canada