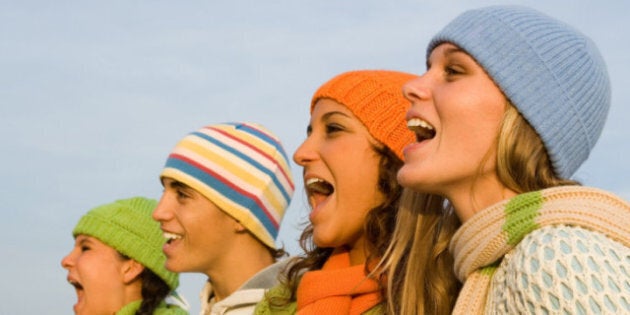 There comes a time at every Christmas gathering when someone speaks those fated words: "Hey, why don't we sing some carols?"
Dreaded by some, embraced by others, carols offer the opportunity for those who love to sing a chance to show off, and of course, give every child their time in the spotlight.
But for those who left school long ago, the lyrics of these songs can be slightly hazy. We don't anticipate anyone mistaking figgy pudding for frickin' pudding, but we do know that barring an actual karaoke machine, being able to sing along with the others can be quite a challenge.
To help you out, we've pulled together videos with music and lyrics for the most popular carols for Christmas. Whether you prefer to practice at home before the party -- no judgement -- or play them for the whole family to sing along with, this collection should, at the very least, keep the conversation from veering into the same old arguments for at least 40 minutes.