Facebook
VANCOUVER - A professor at the University of British Columbia says faculty members and students are in shock after the recent killing of a PhD student in Mexico.
Manuel de Jesus Lopez, an attorney general in the Mexican state of Oaxaca, confirms relatives of Carmen Ximena Osegueda Magana, known as Ximena Osegueda at UBC, and Alejandro Honorio Santamaria, her boyfriend, found the couple's bodies last week in Huatulco, south of Acapulco.
Lopez said the bodies had been partially buried on a beach, and both had been stabbed in the neck and set on fire. He added that the pair had been vacationing when they went missing on Dec. 14.
"What happened to Ximena is a great tragedy and a huge loss," said Jon Beasley-Murray, an assistant professor in the department of French, Italian and Hispanic studies at UBC. "She will be very much missed in the department here at UBC."
He said she was full of life and enthusiasm, popular with faculty and students and her death comes as a shock to everyone.
Beasley-Murray said Ximena was working on her doctoral thesis on Huatulco.
Lopez said relatives identified the pair through tattoos and moles, and authorities are investigating robbery as a possible motive.
A car the couple was using was found in Oaxaca City, 410 kilometres north of Huatulco.
According to a UBC website, the PhD student earned an undergraduate degree in political science and a graduate degree in Hispanic studies at Montreal's McGill University.
It also said she taught undergraduate courses at Universidad del Mar in Mexico and was specializing in colonial Latin American literature, focusing on Mexico.
"Her interest lies in the interaction between text and society: how they affect each other and how power relations are manifested in them and because of them," said the biography.
Beasley-Murray said he expects a memorial will be held in Vancouver, and a Facebook posting notes a memorial will take place Saturday in Mexico.
Lucie McNeill, a UBC spokeswoman, said the university is concerned with the effects on the community and grief counsellors will be available.
"In cases like this we make available resources to make sure students have the supports that they need, not only grief counselling but if students are interested in having a memorial for this person or needing to talk about this person, the university is there to support that," said McNeill.
The killing is the second of a former or current B.C. resident in recent weeks.
Earlier this week, Robin Wood of Salt Spring Island, B.C., was killed when he stood up to two suspects who tried to rob a friend's home in the town of Melaque, south of Puerto Vallarta.
Mexican police have promised a thorough investigation of Wood's death and have called the incident an "isolated robbery." (News 1130)
— with files from the Associated Press
Carmen Ximena Osegueda Magana is shown in this undated photo taken from her online blog.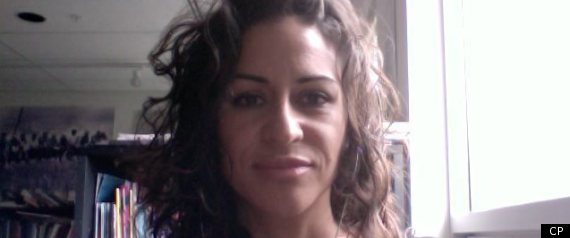 By Keven Drews, The Canadian Press
Canadian Government Travel Warnings About Mexico:
Also on HuffPost