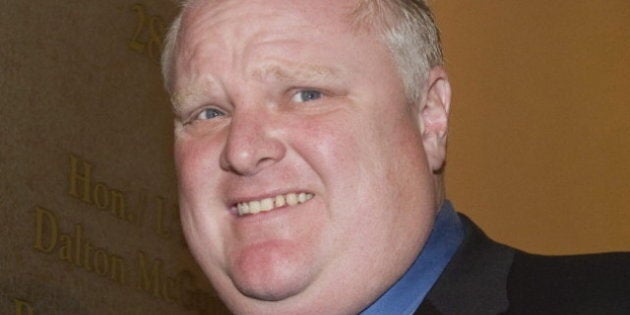 The weigh-in was part of the official launch of the Cut The Waist Challenge, aimed at encouraging Torontonians to lose weight and get healthy. The mayor says he hopes to lose 50 pounds by June 18.
He will check his progress with a public weigh-in every Monday morning on a large scale at city hall.
Ford's brother, Coun. Doug Ford, is part of the program and weighed in at 275 pounds.
STORY CONTINUES BELOW GAME
The mayor says eventually he would like to make it down to 225 pounds.
With files from The Canadian Press