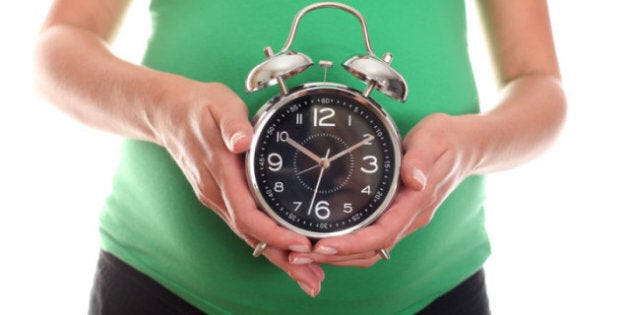 Women and men should know that delaying having a child increases the risk of infertility and complications, a group of Canadian doctors says.
The Society of Obstetricians and Gynecologists of Canada published a document Tuesday to highlight those risks.
"While most women have some awareness of the 'biological clock' and realize that conception difficulties increase with age, many are unaware of the limitations of fertility treatments and of the impact of maternal age on pregnancy outcome," said Dr. Jo-Ann Johnson, who helped write the group's guidelines in the January issue of the Journal of Obstetrics and Gynecology Canada.
The recommendations include:
- Prospective parents should be informed that semen quality and male fertility deteriorate with advancing age and that the risk of genetic disorders in offspring increases.
- A fertility evaluation should be started after six months of unprotected intercourse without conception in women 35 to 37 years of age, and earlier in women over 37.
- Women aged 35 and over should be offered screening for abnormal numbers of chromosomes in the fetus, such as Down syndrome, and have a detailed second trimester ultrasound to look for significant defects.
The guidelines are meant to help health-care providers offer the best maternal and obstetrical care to the growing number of women over age 32 who are trying to conceive.
While only four per cent of first births in 1987 occurred among women aged 35 and up, by 2005 the rate had nearly tripled to 11 per cent, according to Statistics Canada.
The shift towards later child-bearing has implications for the health-care system, including demand for reproductive assistance and increases in the need for prenatal and postpartum care, it said.