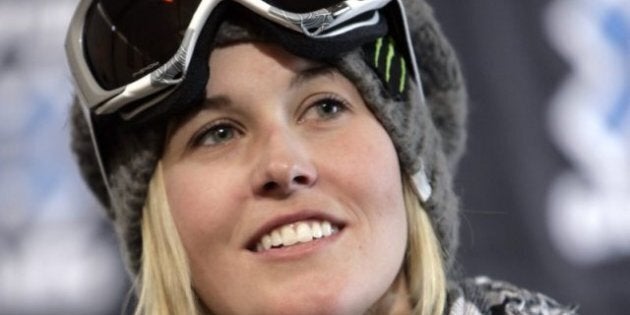 Sarah Burke shone bright, fought hard, and soared high above us all. And she captured a nation's heart in the process.
Two and a half rotations -- no written description can do justice to Burke's skills the way video can, and clips of her finest moments show her owning the superpipe at the X Games, where she was a four-time gold winner. Or she's heli-skiing down a seemingly untouched mountain, almost lost in the endless white -- but not quite.
Other videos show the gorgeous Burke in white, but in a different way -- on her wedding day. The love story between Sarah Burke and Rory Bushfield now feels almost heartbreaking to watch, but it's clear from watching the couple in a clip from the Ski Channel documentary 'Winter' that the two skiers shared a rare love full of mutual admiration, respect and romance. And an infinite love of the hill.
For Burke, her love of the hill was fraught with battles -- battles to allow women to compete in freeskiing competitions, and more recently, the fight to have the free-ski half-pipe included in the Olympics -- which thanks to her lobbying will make its debut at the 2014 Sochi Games. Few interviews passed without Burke speaking of the hardships endured in those early days when neither she nor her sport had the respect they deserved. But she persevered with the passion and good nature that many who knew her say was emblematic of her character, and which is evident in the demeanor displayed on video -- always smiling, often laughing, an advocate and a friend of women.
Things have changed thanks to Sarah Burke. Her strength and spirit are captured in some of the clips below that helped the world know her a little better.