The start of the new year is the perfect time to turn over a new beauty leaf -- maybe you want to take better care of your skin, or wear more colour, or update your look with the latest trends. You're in luck -- we've got our finger on the pulse of the 10 beauty trends to watch for this year. The big buzzwords: easy, natural, and fun. Let the beautifying begin!
BB creams -- the BB is short for "blemish balm", "beauty balm", or "beblesh balm" -- are already a huge hit across the pacific where celebrities and everyday women swear by them. Now, slowly but surely they're making their way to Canada -- MAC, Clinique and Garnier have launched brands in the UK and US, and are planning launches here soon. Developed in the 1960s by a German dermatologist, BB creams are a time-saving all-in-one product that moisturize, protect, soothe and nourish your skin while providing a sheer finish and covering up your blemishes and fine lines.
Full text continues below slideshow. Check out the other beauty trends for 2012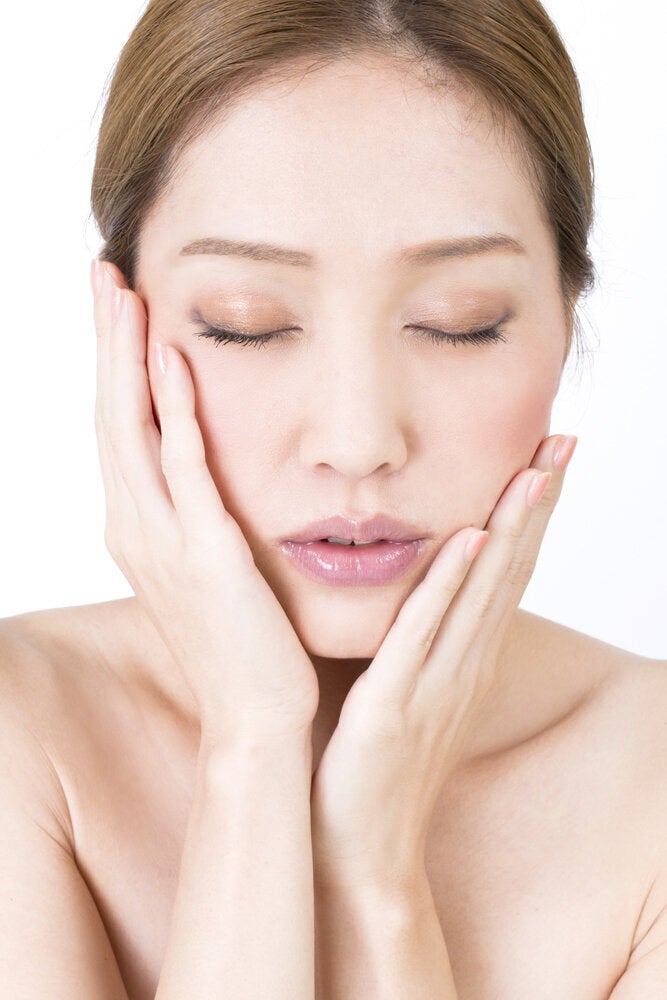 Top Beauty Trends For 2012
We're not talking the fruit here -- Tangerine is a colour that's adding some flair on runways across the the world. This bright hue has been spotted on shoes, glasses, coats, makeup and even nail polish as it starts to dominate wardrobes everywhere. Stylist named it the "Colour of the Week" in early December, and why not? Tangerine -- and sibling colours like coral, mandarin and red-orange -- have the ability to make anyone feel happier, sexier and more confident.
Wet hair is a look most of us try to avoid, but not any more. The "fresh from the shower, didn't have time for a blow-dry" look is dominating runway models at shows like Alberta Ferretti and Elie Saab, says Harper's Bazaar. The look can be both innocently wavy or intensely glamorous when slicked back into a sleek style. Best of all? This look is super easy to do. Just add some oil to your roots -- Moroccanoil is a popular choice -- and you're done!
Once upon a time, a girl could spend hours creating perfectly groomed, pencil-thin eyebrows. Those days are gone with the new-found popularity of bushy, natural-looking eyebrows. In fact, the more dishevelled the better -- some runway models even brush their eyebrows up to make them look as bold as possible. "Boyish and bushy" is the look to aim for according to Style.com with models at Proenza Schouler and Theyskens' Theory shows showing off their brows in all their unplucked glory.
Let's face it, many of us don't have the time or money to use hair dressers, make-up artists and stylists on even an occasional basis. But we don't need to -- sites like Pinterest are teeming with easy online hair and make-up tutorials from experts like Lisa Eldridge and even celebs like Lauren Conrad. You can find out how to create those perfect soft waves or smoky eyes in a matter of minutes, and you can easily find outfit tips and ideas to suit any occasion.
Fancy Nails... Really Fancy Nails
Say goodbye to simple and boring neutral nail polish -- these days, it's all about making a statement with your nails. Artistic statement nails like the ones shown off in Glamour are not just hard to put on, they can be a maintenance nightmare, but the numerous women who love them will all tell you it's all worth it. For an even more dramatic look, try a textured nail.
If some of these high-maintenance beauty trends sound like a nightmare, don't fret -- going low maintenance is also very "in." Minimalist make-up was a big hit at Toronto Fashion Week this year, with the "less is more" mentality dominating the runway. In fact, models at Carolina Herrera and Missoni shows weren't even wearing mascara. Mascara free! You'd be hard-pressed to find a mascara-free woman at the grocery store, let alone on a runway.
They were your go-to hairstyle when you were 10, and they're back! Sleek and sophisticated pony tails are becoming the favourite updo of designers like Louis Vuitton and Burberry. Glam up your regular ponytail by adding an elegant bow or headband and voila! You've found an easy-yet-stylish look that's suitable for a day at the office or a night on the town.
Dramatic eyeliner may be less than simple to put on, but get used to it -- the sleek and sexy cat-eye look is "in" in a big way. You can blame this trend on the gorgeous retro-glam lids of Adele and Betty Draper, but don't hold that grudge for too long -- once you've tried this look, you'll have a hard time going back. It's just so elegant and classic!
The whole world is going green and while the big cosmetic brands are working to follow suit, they're now competing with smaller "green" brands who've already nailed down the art of making beauty products from natural ingredients from the earth. Labels like Origins. Tom's of Maine and Love + Toast are selling quickly, and more are appearing on the market every day, and there's been a recent surge in the 'luxury' green brand that offers premium-quality product made naturally. On the flipside, people are more willing than ever to create their own DIY beauty products -- bath salts, hair treatments and face masks are being concocted out of stuff you'd find in your kitchen.