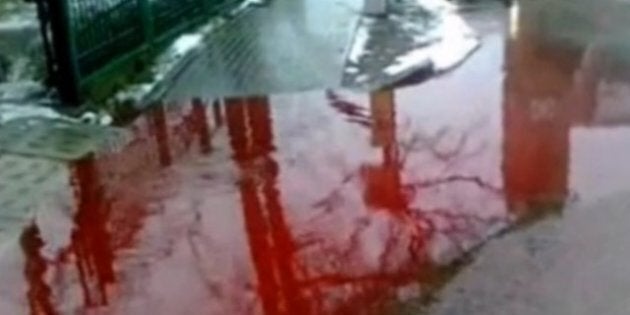 When people talk about "streets running with blood" they usually mean war or civil unrest. But for a small town in Poland, it's just a sign of crumbling infrastructure.
Emergency responders arrived with a water-pumping truck and began removing the blood as shocked onlookers wondered where it came from.
As it turned out, the blood was from a nearby slaughterhouse. It flooded the streets when a part of the local sewer system clogged up.
Authorities had the flooding under control by late Monday, news sources reported.
That attitude didn't sit well with many residents of the medieval town of 24,000, who pointed out that there are two schools in the vicinity of the flooded streets, and the blood had been headed towards the town square before authorities intervened.
In an editorial, TVN criticized Polish leaders for allowing infrastructure problems to get out of hand, saying problems like this "could have political consequences."
The network made clear they weren't calling for the slaughterhouse to be moved or shut.
"We like pork chops, so someone has to make them," the network opined. "Still, the view was pure carnage."