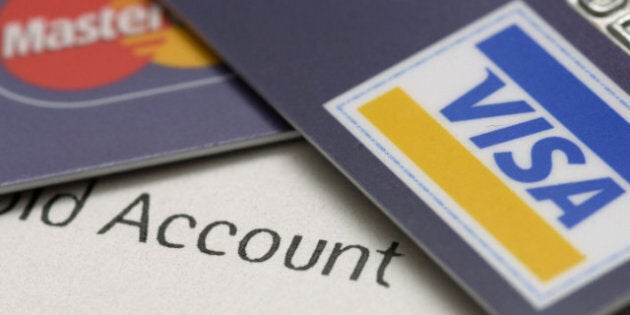 OTTAWA — Senators are refusing to accept an outside auditor's call for an independent check of spending after a scathing audit two years ago found inadequate rules had led to the misuse of some expense accounts.
The Senate's internal economy committee rejected a recommendation by Ernst and Young to implement a "second level approval process" for senators' expense claims.
In a report tabled in the Senate Thursday, senators said instead of justifying expenses to a bureaucrat or to one another, they would implement regular sample testing of spending claims.
"We said no, no, we will audit ourselves every year, internally and every couple of years, we'll have an external audit, (where the auditors) can audit the senators' offices, so they'll pick 10, 20 senators," Senator David Tkachuk, the chair of the Senate's committee on internal economy, budgets and administration told The Huffington Post Canada.
If a senator goes to Toronto, Tkachuk said, the independent auditors will be able to look at the paper trail and ask the senator what public business he or she was there to conduct.
"What was it? Who did you meet with? And then the auditor has to be satisfied this is a legitimate business trip," he said. "We thought that was a very acceptable way to proceed."
"In a company you have someone in charge, there is no one in charge of the senators. The senator is in charge. And I'm not in charge of other senators, each senator is in charge of his own travel expenses and he has to deal with them and answer for them," Tkachuk said.
Senators sat behind closed doors Thursday finalizing the draft of a new travel policy they hope to have in place by April 1.
It is the last step toward responding to the recommendations contained in the report by Ernst and Young, which concluded that some members of the upper chamber had made erroneous expense claims. The audit, however, found no evidence of fraud.
Senators' travel cards had been misused in nearly a quarter of the spot checks Ernst and Young conducted. In six of the 25 cases studied, senators had used their AMEX cards for hospitality expenses rather than legitimate business charges such as airfare.
A lack of clear rules on spousal travel — a policy that allows some partners to travel at taxpayers' expense — was also flagged by the auditors as an area of concern.
The 2008-2009 audit, which was tabled in the Senate in December of 2010, also revealed that some senators had been unable to provide receipts or documentation for expenses they claimed through their $5,000 hospitality accounts, which allows them to expense alcohol.
Loose and in some areas non-existent regulations meant there might be a "risk" that some senators wouldn't understand what was a legitimate parliamentary expense and what was a partisan activity that should be paid for by one's political party, Ernst and Young suggested.
Faced with the devastating audit, Tkachuk undertook to blow the Senate's doors wide open.
Senators' expenses were posted online for all to see and the claims process was standardized. Internal guidelines such as those governing living expenses, miscellaneous expenditure accounts, research and office budgets and taxi spending were updated.
"Everything is public. We are different. We are shinning the light of transparency on the Senate," Tkachuck said, comparing the upper chamber to the House of Commons.
The scheduled audits in 2011, however, were nearly all suspended because Senate staff had their arms full trying to deal with the Office of the Auditor General.
A draft version of OAG's performance audit of the upper house's administration is completed and the final version is expected to be tabled later this spring.
Like Huffington Post Canada's Ottawa Bureau Chief Althia Raj's reporter page on Facebook and follow her onTwitter for all the latest news from Parliament Hill.
althia.raj@huffingtonpost.com