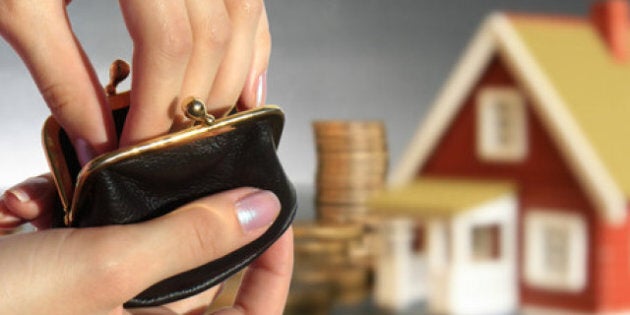 Price increases in three major Canadian housing markets pushed the Canadian Real Estate Association's home price index higher in January following declines in each of the two previous months.
The index rose 0.27 per cent from December, driven by stronger results in Montreal, Toronto and Vancouver.
The gains were offset by softer sales in Calgary and B.C.'s Fraser Valley region, the other two markets that make up the index.
But nonetheless, the index remains up from year-ago levels in all five of the markets tracked — led by Toronto, which was up 7.6 per cent.
It's the first time CREA has released what it's calling the MLS Home Price Index, the agency's latest attempt to track what's happening in the housing market.
"Changes in average and median home prices are open to misinterpretation, since they can swing dramatically based changes in the mix of home sales," CREA's chief economist Gregory Klump said. "The MLS HPI overcomes this shortcoming, and does a better job of tracking Canadian home price trends than any other measure."
"While home prices remain up compared to one year ago, price growth from one month to the next has been slowing, causing year-over-year gains to shrink, and prices are generally expected to continue to stabilize this year," CREA president Gary Morse said in a statement.
RBC hikes 5-year fixed rate
The gain came as the Royal Bank increased its posted rate for a five-year fixed rate mortgage.
The country's largest bank nudged the rate up by 0.10 percentage points to 5.24 per cent.
Mortgage rates have lingered near record lows in recent years.
The Bank of Canada has repeatedly cautioned prospective buyers to guard against being lured by low mortgage costs because interest rates and therefore monthly payments, will eventually increase as the economy gets stronger.
The home price index tracks prices relative to a base period for one- and two-storey single family homes, townhouses and apartments.
The index is up 5.2 per cent from year-ago levels with gains in all five of the markets tracked, led by Toronto which is up 7.6 per cent.